Looking Up
July 27, 2020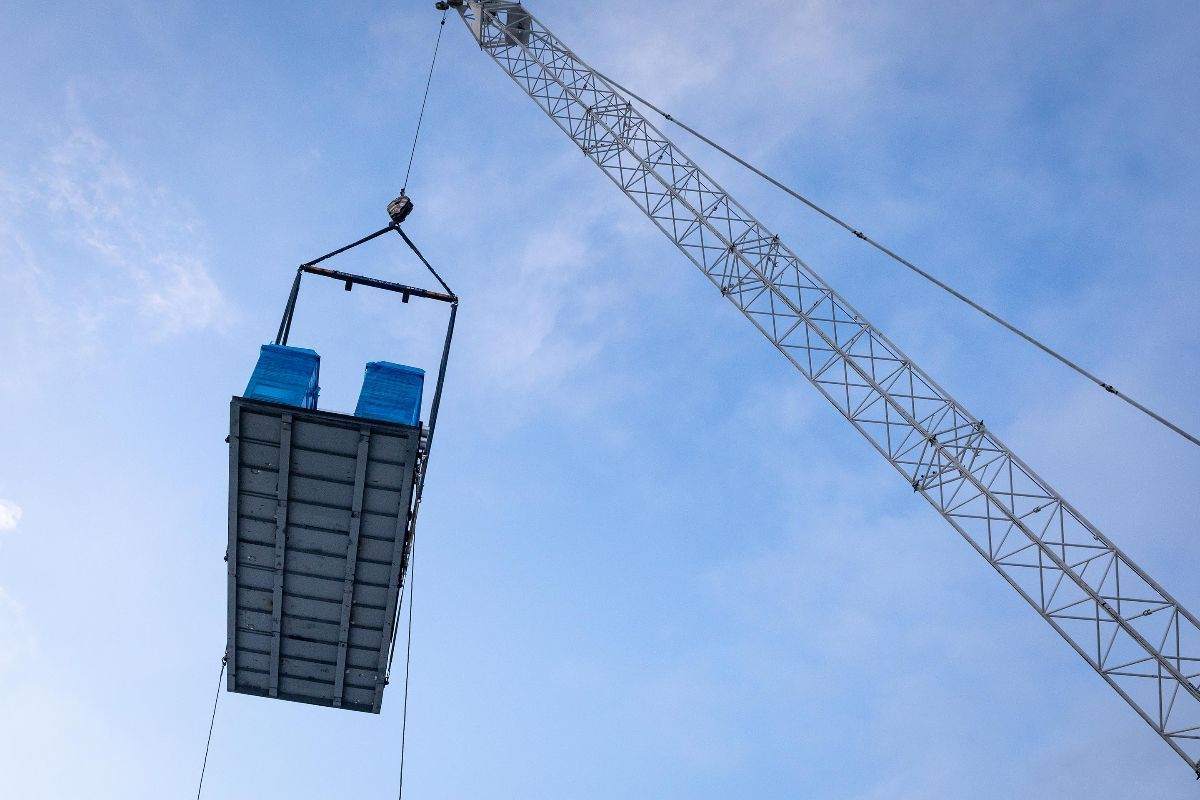 Looking Up
Usually when we are asked to photograph a project, we often arrive just as the painters and landscapers are finishing. Sometimes they are still working on the job as we are shooting. Occasionally we get to actually don hard hats, safety vests and glasses to shoot a project that is under construction. This past winter we shot two high rise projects in Silicon Valley for construction companies. These assignments were an interesting break from shooting completed buildings. On one of the projects we brought along our video partner, Eric Sahlin, who spent 8 hours shooting a time-lapse video that he telescoped into two minutes. Not only was it fun photographing dozens of highly trained construction workers perform complex tasks with effortless precision, for a day we got to document that process. Here is a quick sampler of two days, ten and fourteen stories up, ankle-deep in wet concrete.
Brokaw Rd
The project for Silicon Valley Mechanical was particularly challenging since we began ten stories up on the roof documenting the installation of a complex HVAC system in the pouring rain. Due to the announcement of the Shelter-in-Place ordered to take effect that night, the driven SVM crew completed 95% of this project in a single day, instead of the two days originally planned. Keeping ourselves and our gear dry while trying not to get wacked by huge chillers and pipes swinging overhead was an exercise in nimbleness. We documented SVM's installation of approximately 1,800 linear feet of pipe over ten prefabricated picks, twelve steel beams for AHU isolation, two 3-piece AHUs, six fans, a 27,000 pound combination skid, two 360-ton chillers, and fifteen or so large sectioned pieces of ductwork.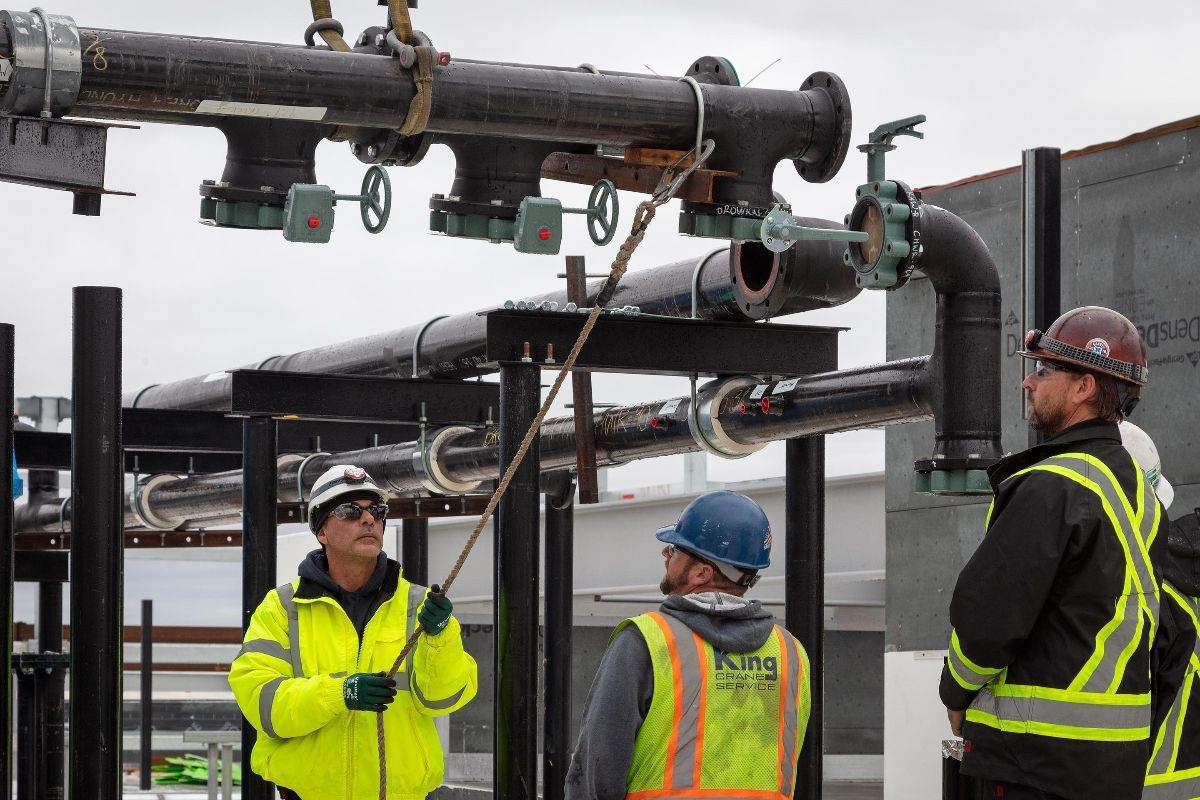 | | |
| --- | --- |
| | |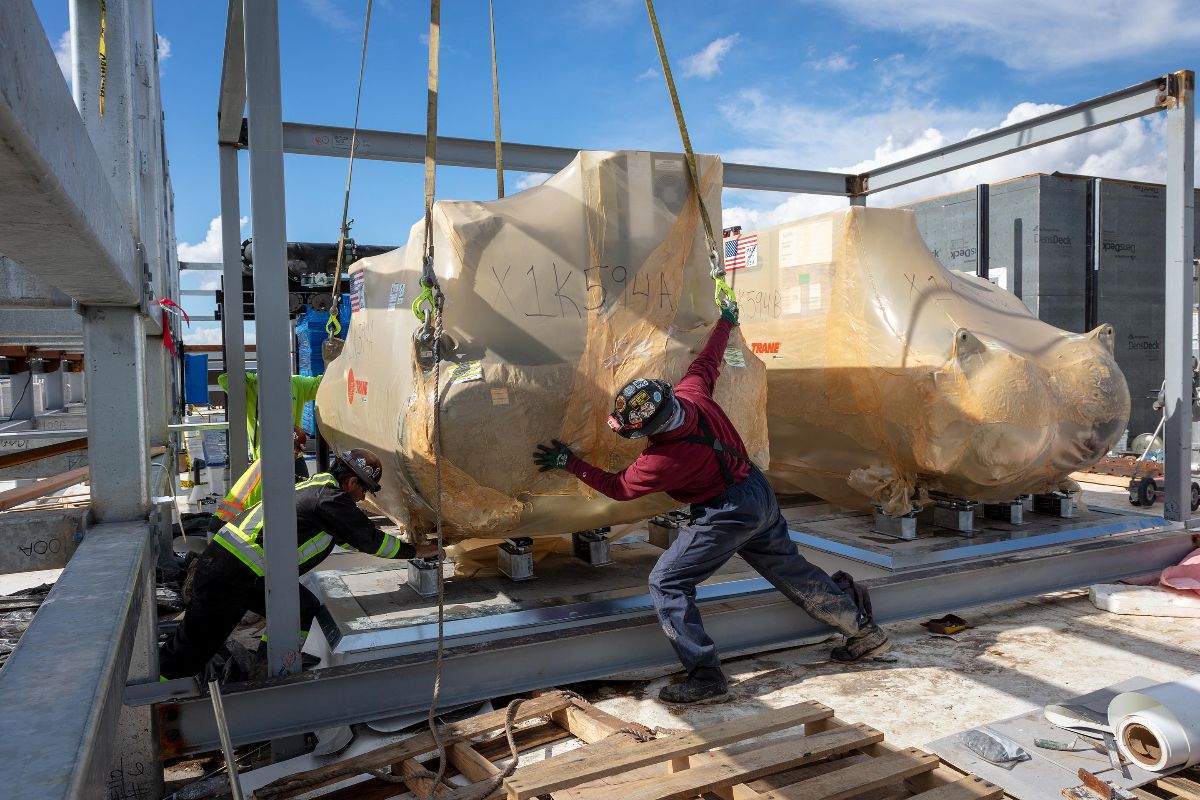 ---
MIRO
MIRO is a high-rise mixed-use residential project in downtown San Jose designed by Steinberg Architects. The development will be two 28-story towers when completed, making it the tallest residential building in San Jose. We were hired by Suffolk Construction to help update their portfolio of high-rise residential structures. Sited directly across the street from San Jose's new city hall, the building will have spectacular views of the city and the surrounding mountains. We were fortunate to be able to document the concrete pour of one floor from the second tower where form-work prep was being completed. Sometime early next year San Jose will have another 630 living units in the heart of the city.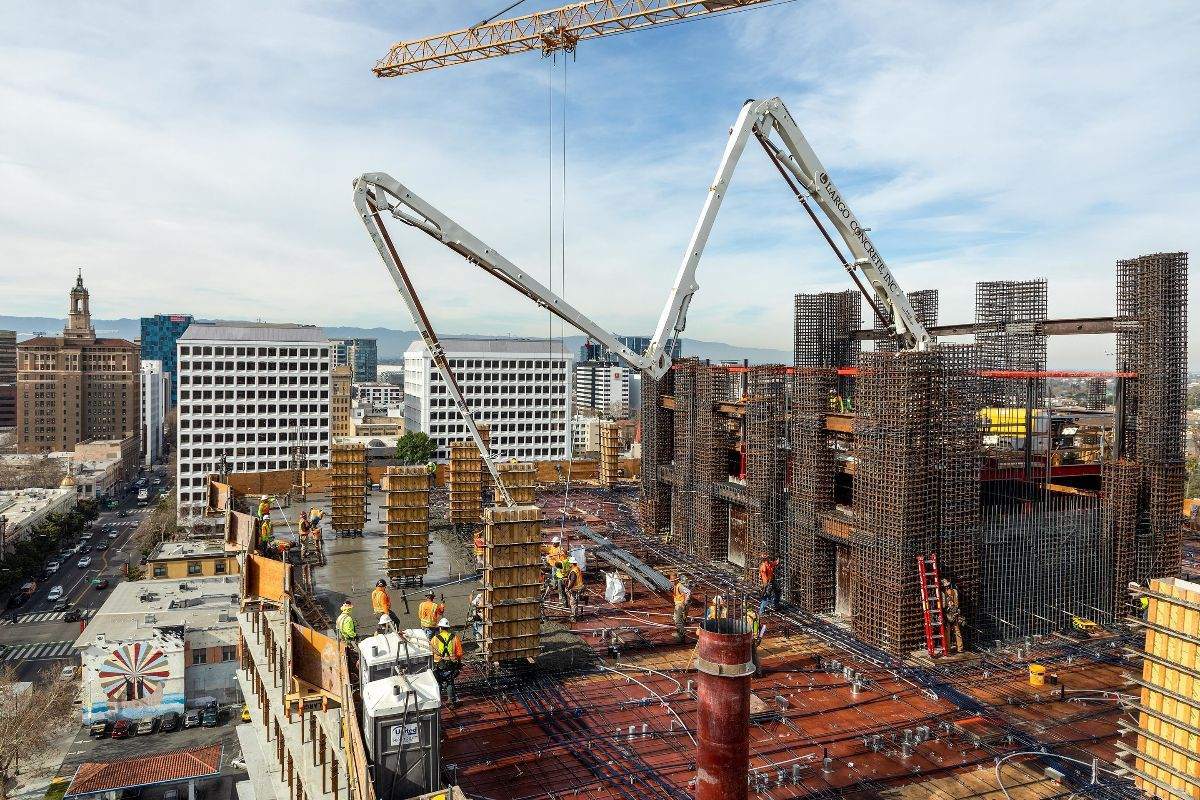 ---
COVID-19 Lessons
It became screamingly obvious to me and most thinking people that we had a problem on our hands back in March. Reading about a choir where 65% of the members became infected from a two-hour practice in a church hall convinced me that this was one highly contagious virus. This was the "black swan" event that epidemiologists had been warning about for years. It is clear that this is a disease transmitted by breathing other peoples' air in confined spaces. One does not get this disease from dirty toilet seats or taking a leisurely jog in the park. A person gets it from breathing contaminated air in an enclosed space. As much as we enjoy warming a barstool in our favorite pub or dining in a banquet in our cozy corner ethnic eatery, we are going to have to postpone those pleasures to preserve our public health. The science behind controlling these infectious diseases has been around a long time. A quarantine is something the Italians figured out in the 15th Century to control the Plague. Unfortunately, the lessons learned from the last pandemic that ravaged the world 100 years ago seem to have been forgotten by some Americans. I think it is time to let the scientists call the shots on this pandemic and have the politicians take a back seat. As for the anti-mask crowd, their warped vision of freedom is a threat to everyone. They should be ticketed the same way if you run a stop sign. Short of a vaccine, the only way we are going to stop this menace is by using some common sense and listening to the scientists who have been studying this for a generation.