A New Landmark for Mission Bay
September 24, 2019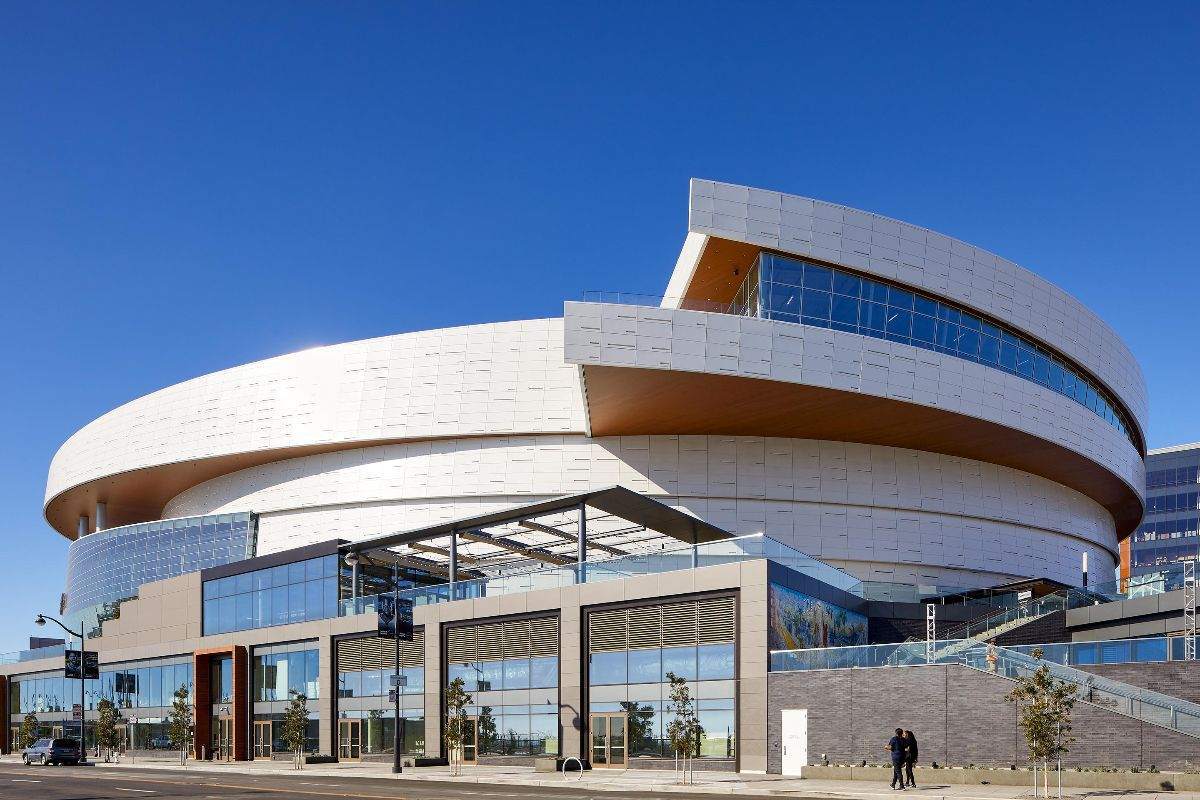 A New Landmark For Mission Bay
It must have been the grease pencil sitting on the architect's desk, with its helical strips of paper peeling away to reveal its core that inspired the building envelope of San Francisco's new Chase Center Arena. Designed by MANICA Architecture of Kansas City, the Chase Center sits prominently on San Francisco's forgotten south waterfront. Wrapped in 20-foot-high curved ribbons of powder-coated steel, the arena makes a dramatic architectural statement that redefines this once industrial and nautical section of town.
The building's architecture is quite beautiful. Its front on Third St., and rear facing the bay, are both elegant and inviting. The helical ribbon design is exciting and keeps the building from overpowering the site. The building has two office towers that frame a large plaza that face Third Street. Getting thousands of fans or concert goers to and fro can present a problem, however. SF Muni, Caltrain, and the ferry system will need to work overtime to bring guests to the front door.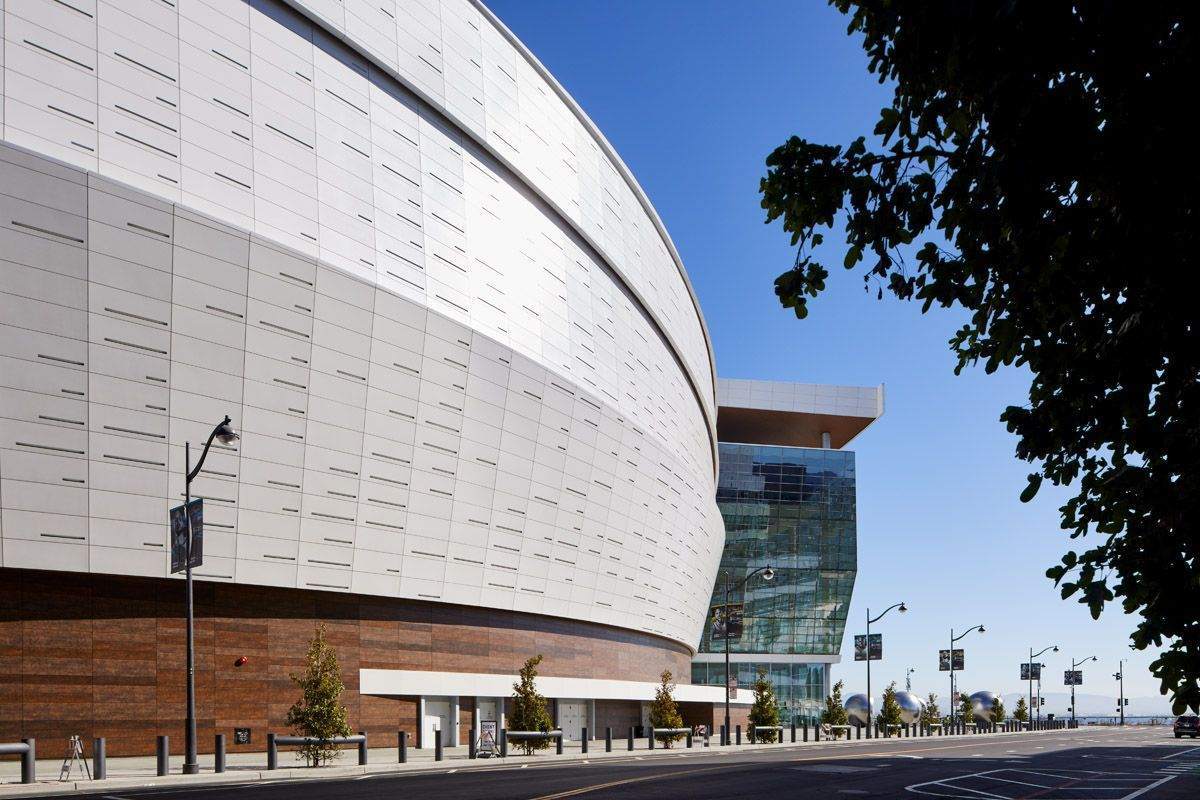 | | |
| --- | --- |
| | |
I was always a fan of the Warriors' old Oakland home because of its architectural simplicity and structural cleverness. SOM hit a home run when they designed the Oakland Coliseum and Arena in the 1960s. The buildings did a great job of housing all three of Oakland's ball-sport teams. But times have changed, and spectator sports have become very big business. Sports team ownership has moved from rich eccentric individuals to corporate conglomerates that demand solo sport venues and upscale viewing accommodations. With the exception of the Cow Palace, San Francisco has never had an arena for either large sporting events or concerts. When major rock groups came to town, it was either Oakland's Oracle Arena or San Jose's SAP Arena that hosted them. Now San Francisco has a home for both. It will be interesting to see if the Chase Arena becomes a good neighbor to this newest part of the City, or just a traffic nuisance. It could be one more piece in the puzzle of transforming both Mission Bay and the Dogpatch neighborhoods.
---
Ocean View and Mountain Top Elegance in Carmel-by-the-Sea
I first discovered Carmel-by-the-Sea when I was a student at Berkeley many years ago. Its rustic cottages and windy roads bordered by a magnificent beach were compellingly beautiful. I am not the only one who has found Carmel magnetic. People from around the world often end up here, even if only for a brief visit. Both Pebble Beach and the Santa Lucia Preserve have the same zip code as Carmel and share much of the same oneness of living in paradise. Recently, we had the good fortune to photograph two houses, one at the beach and one on top of the mountain, that share a similar modernist theme.
Sea Glass by Eric Miller Architects
Sea Glass is a modernist home with a dramatic floor to ceiling open view of the Pacific just across narrow Scenic Drive. Architect Eric Miller has gone from a traditionalist to a modernist in the last dozen or so years creating a series of dramatic oceanside houses in the Monterey area. Building along the ocean on one of the most coveted stretches of real estate on the West Coast is always a challenge. Miller uses a few architectural tricks to reduce building height and expand views on a very tight lot.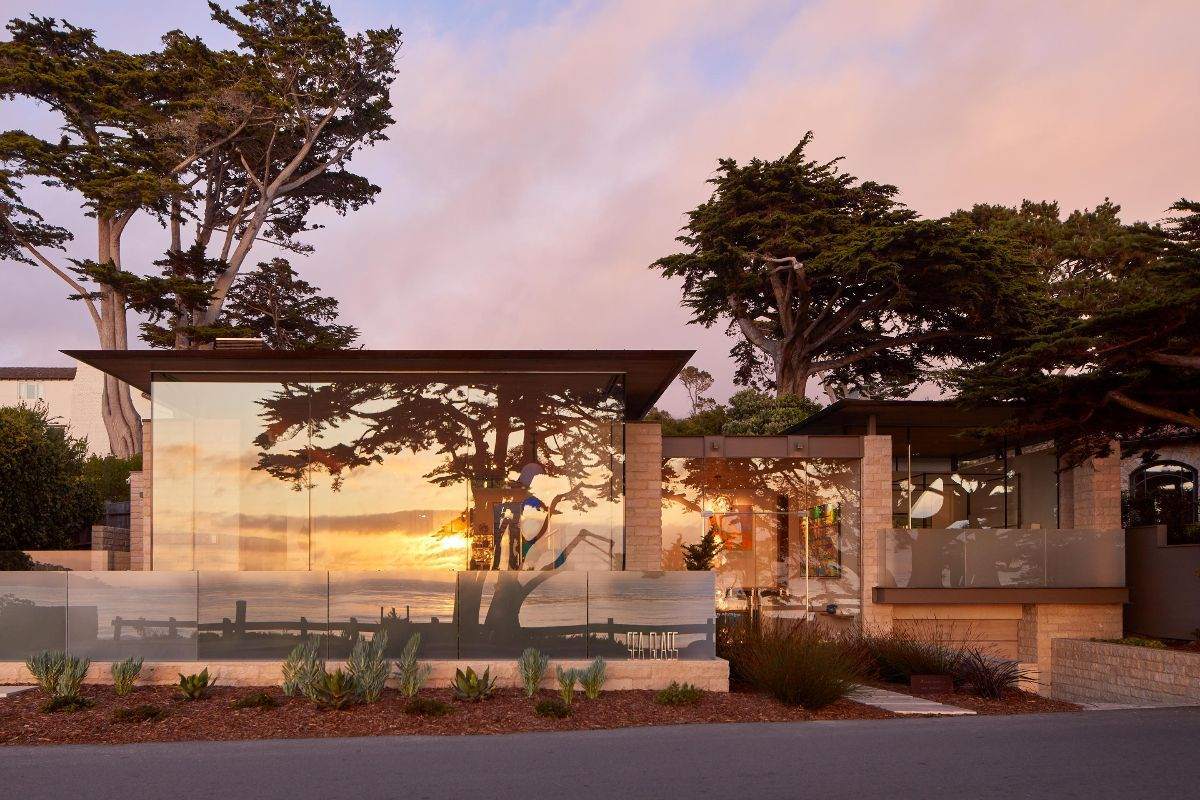 Walls of glass are smartly juxtaposed against split faced limestone blocks for dramatic effect. Working with an open floorplan and using below grade space to create additional rooms, Miller has created a large comfortable weekend home for a Bay Area couple.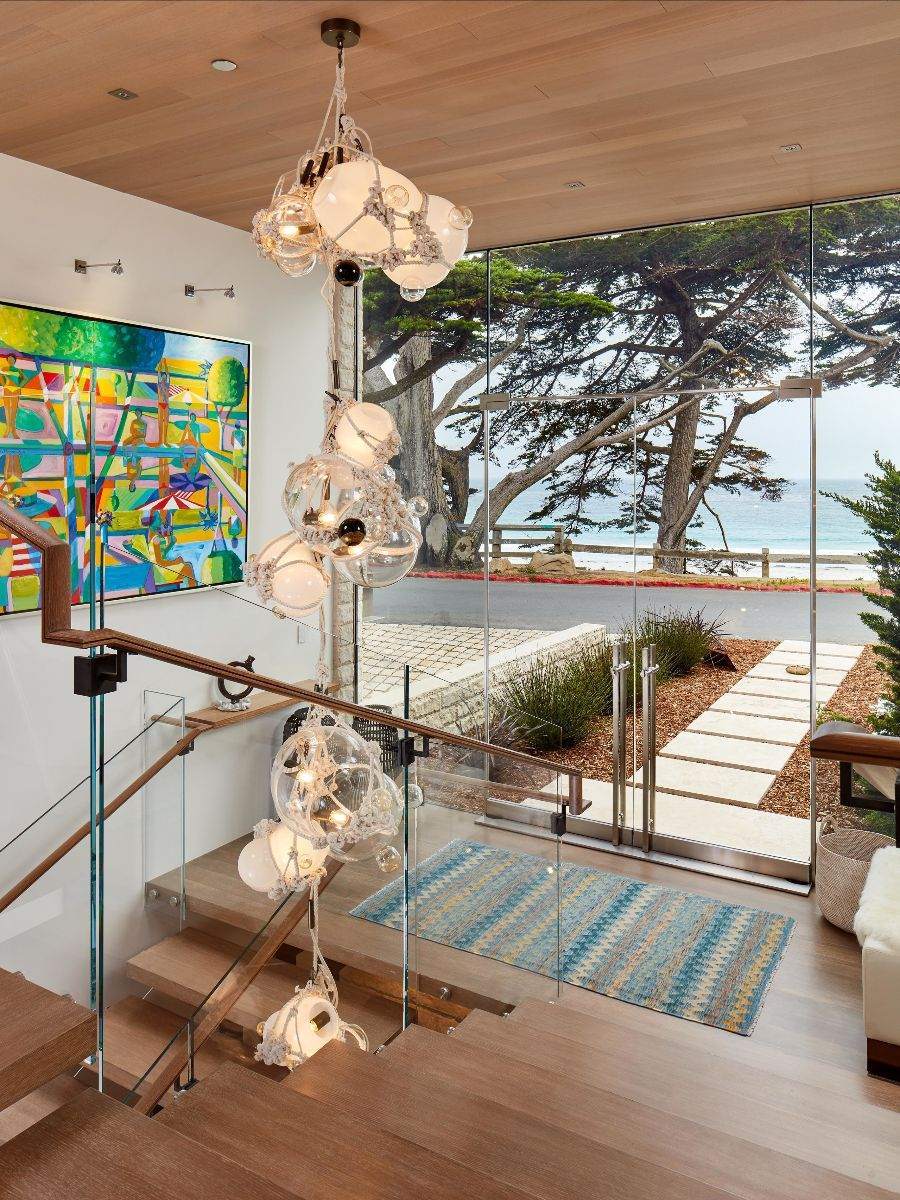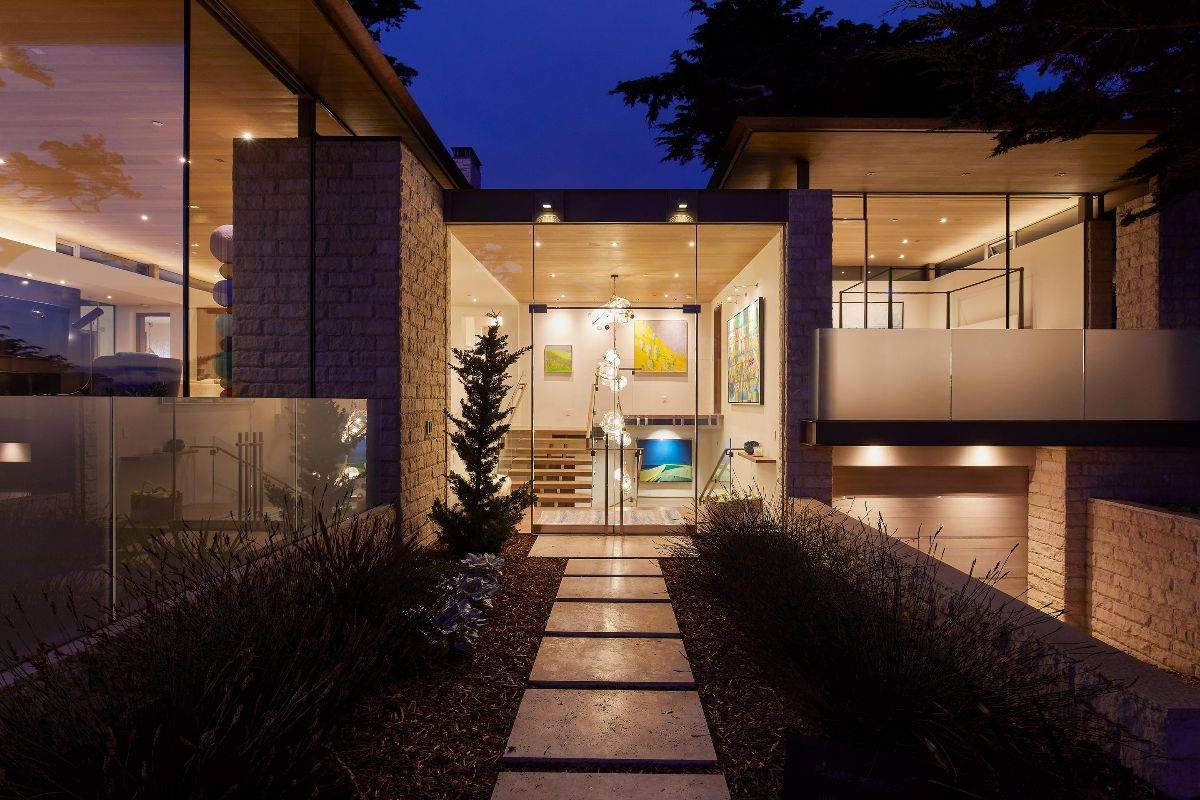 ---
Taronga by Holdren + Lietzke Architecture
The Santa Lucia Preserve, located next to Carmel Valley on the central coast, is an amazing place. Originally, it was the 20,000 acre ranch of a wealthy New York family. It was sold about twenty years ago and is slowly being developed into 300 home sites. This is not your average suburban development. The minimum acreage for each site is five acres with some being as large as 40. We were fortunate enough to be commissioned by Holdren + Lietzke Architecture to photograph their latest house in the Preserve, called Taronga, an Aboriginal word meaning beautiful view.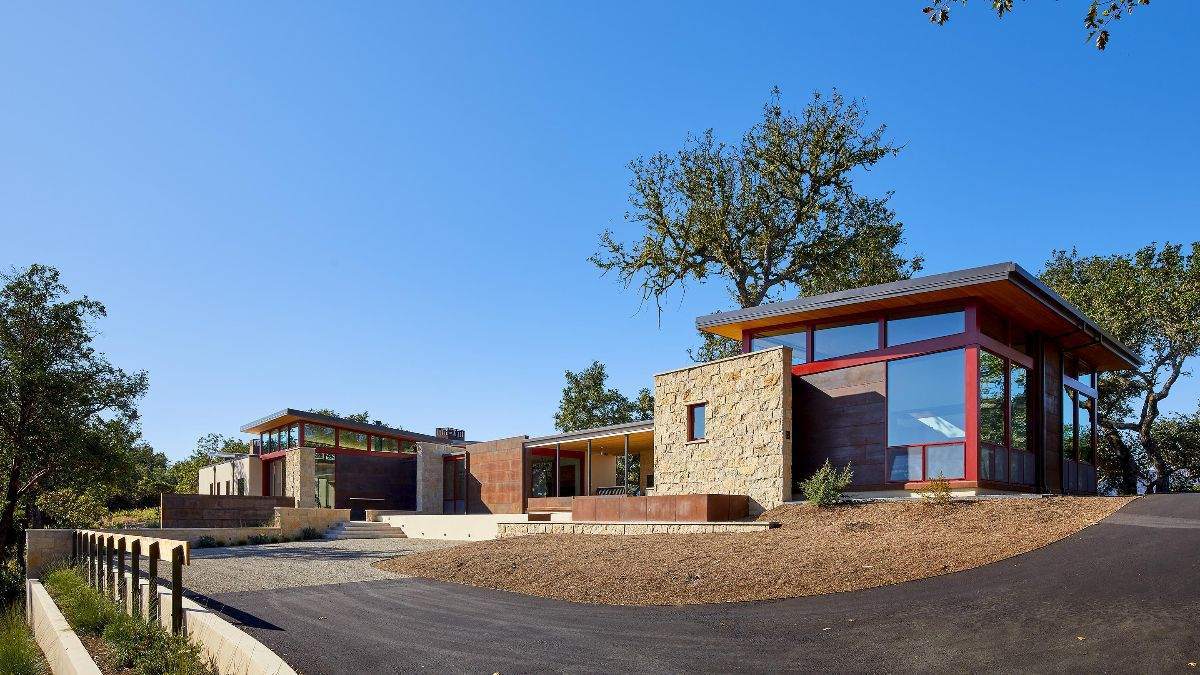 At 2100 feet in elevation, this is the highest point along this section of the Coastal Range. The views from every window are amazing; distant ocean views on one side and a sweeping valley and mountain range on the other. Architect Craig Holdren captures this breathtaking panorama with a 12' high window wall that rolls away on warm sunny days. Something the central coast has a lot of. A wall of split faced limestone starts in the garden, defines the entry and becomes the primary wall in the expansive living room. Deep shed roof overhangs help control mid-summer heat gain. The house has a breeze-way that connects the main house to the guest house and provides a protected outdoor seating area complete with its own fireplace. The owners, a retired executive and his educator wife love the solitude and natural beauty of the place.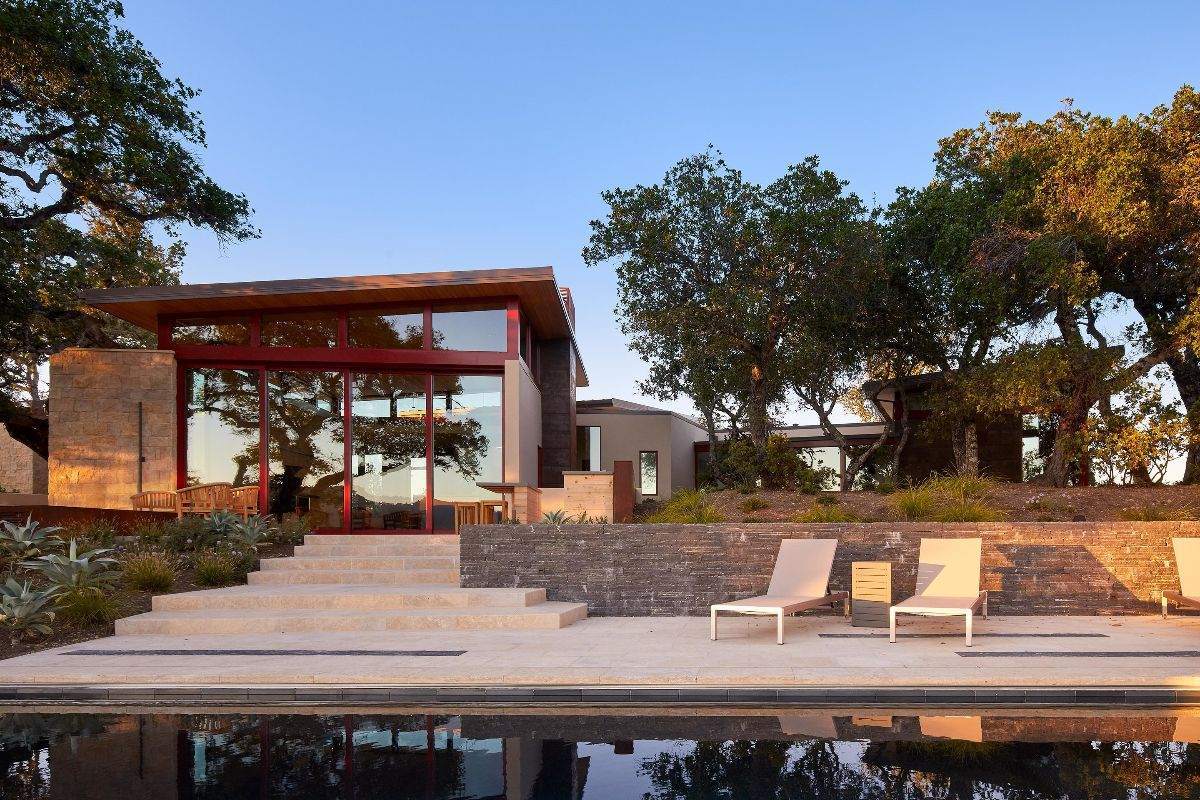 ---