Rethinking Cities Big and Small
July 24, 2019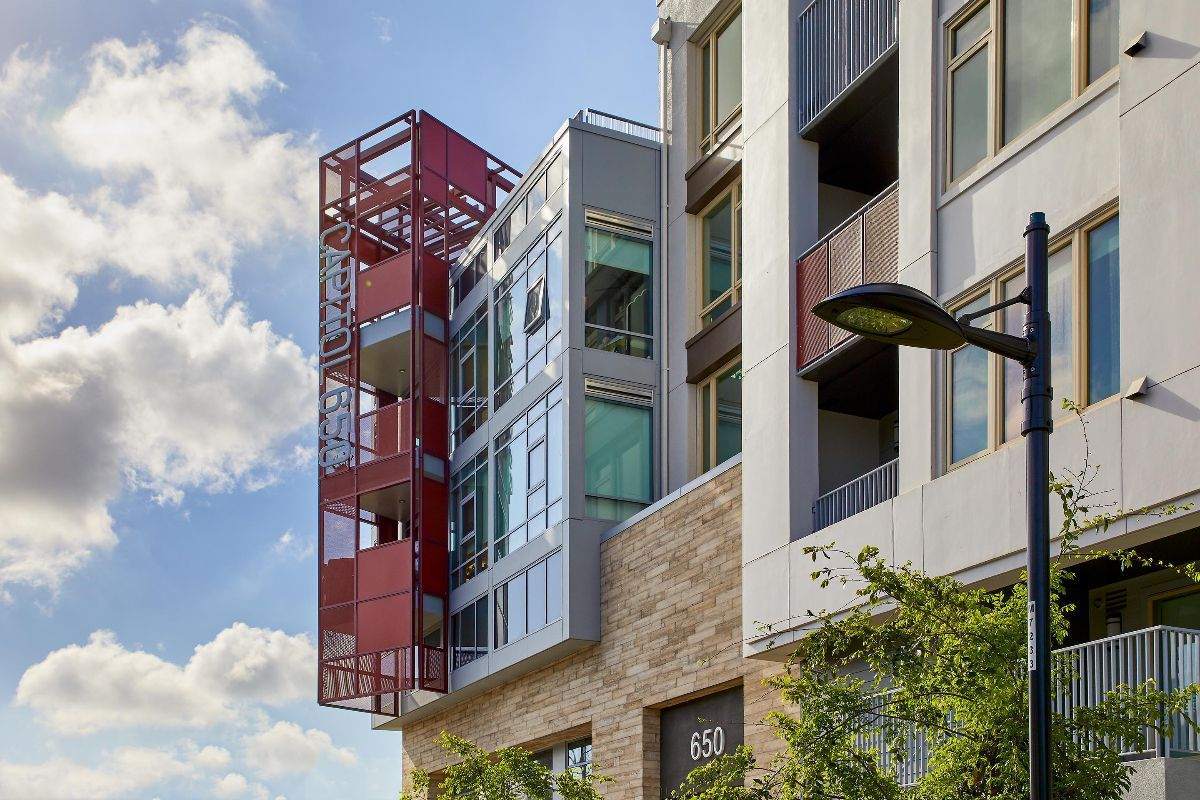 Rethinking Cities Big and Small
It's no secret that more people want to live in the San Francisco Bay Area than there is space for. While certain people in Washington brag about how basic industry is returning to the Heartland, (U.S. Steel added 500 workers nationwide last year) Silicon Valley and its many constituents are booming in exponential fashion. Facebook alone is in the process of adding 10,000 workers with Google and other tech giants following suit. The region's seven counties are projected to add about two million more people in the next ten years. That is an eye popping 28% population growth. All those folks are going to need a place to live. This need hasn't been lost on developers or cities as they rezone underused brown sites and leftover properties to spur large scale multi-family development. Here is a look at three we recently photographed.
Fourth Street East, Oakland
The architectural firm KTGY based in Irvine, California has a large hand in multi-family development in the Bay Area. We have photographed three projects for them in the last year with another five or six in the pipeline. Fourth Street East is a two building, seven-story project that occupies a somewhat forgotten corner of the Jack London Square waterfront. Inspired by the nearby port and railways, the design resembles stacked shipping containers and the landscaping is bordered by train tracks. Using every inch of square footage, this large project sports all kinds of upscale amenities for its residents. The trend is to build minimal apartments that are surrounded by luxurious common spaces. A large gym, game rooms, meeting spaces, a big pool and an executive kitchen are all part of the package. Even with nosebleed rents, this place is filling up quickly.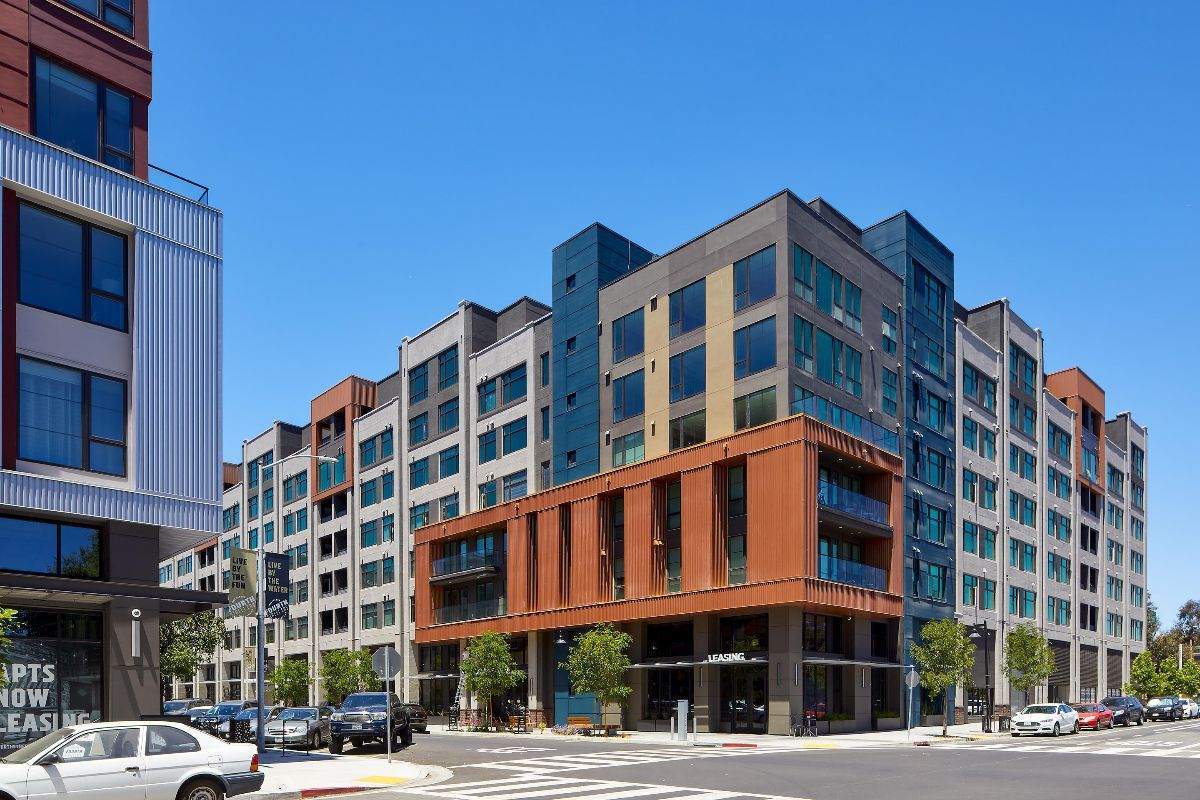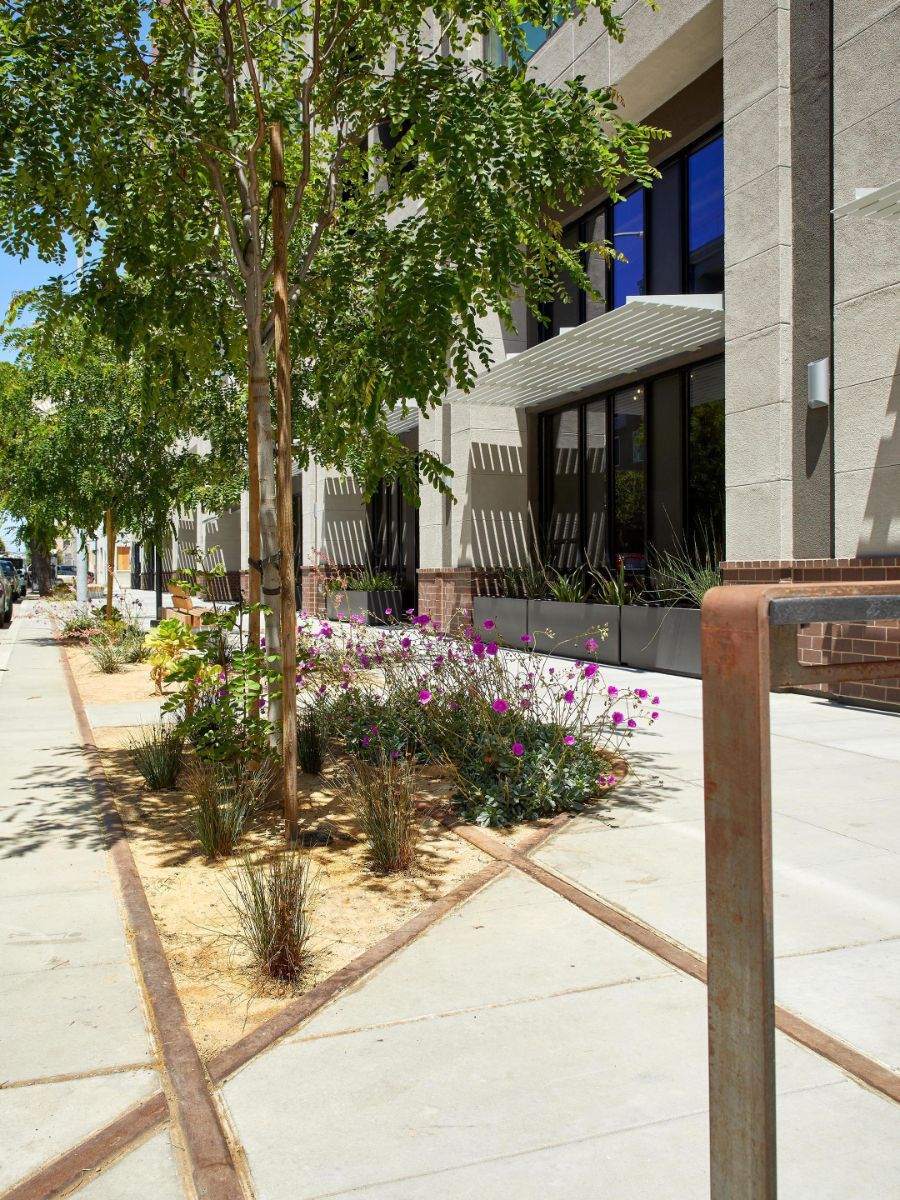 ---
Elan, Mountain View
Seidel Architects has had an active hand the multi-family housing market for many years. In the 1990's we shot large-scale, garden apartments for them. Today, the scale and quality of their work has improved. The projects are outward rather than inward looking, trying to recreate an urban feel of a streetscape found in an eastern U.S. city in the early 20th Century. Elan sits on the edge of downtown Mountain View next to El Camino Real. The large L shaped development replaces a strip mall and a handful of service-oriented retail shops. Some of the old shops were restored and new ones added. The El Camino Real side of the property is a five-story apartment block with first floor retail. The more residential Castro Street side is a townhouse format, replicating a streetscape one could find in an older east coast city. A parking structure is tucked behind the buildings and a quaint urban street with shops and outdoor tables runs through the middle of it.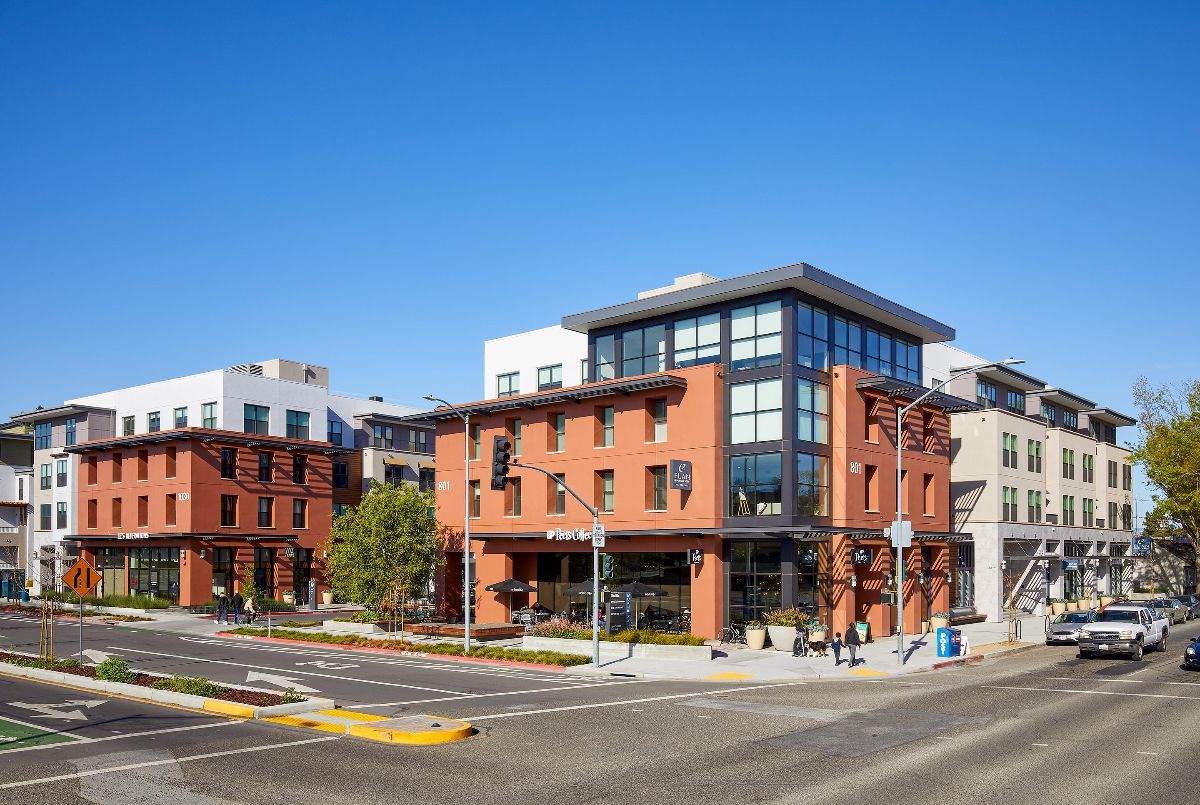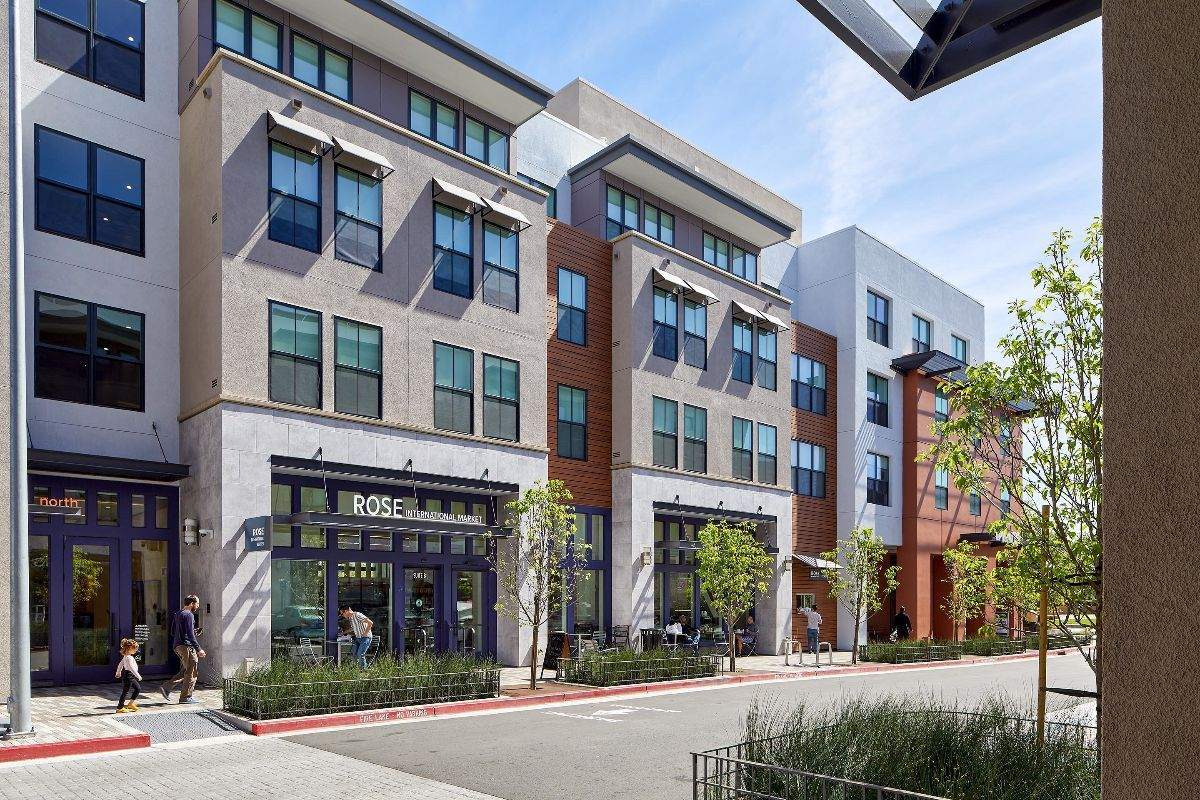 ---
Capitol 650 | SoMont, Milpitas
Capitol 650 and SoMont are two other multi-family KTGY projects built back to back, right next to the south bay's newest transit hub, the soon to open Milpitas BART station. Capitol 650 is a large five-story apartment block that faces busy streets and the elevated VTA light rail line. SoMont, the two-story, townhouse-like condos are placed behind on the quieter side. As with other projects on this scale, the apartment side is loaded with common space amenities from game lofts to meeting rooms. The apartment buildings facing the streets have deep setbacks with lushly landscaped green strips that provide both a mini-strip park for the neighborhood and some sound insulation for the residents.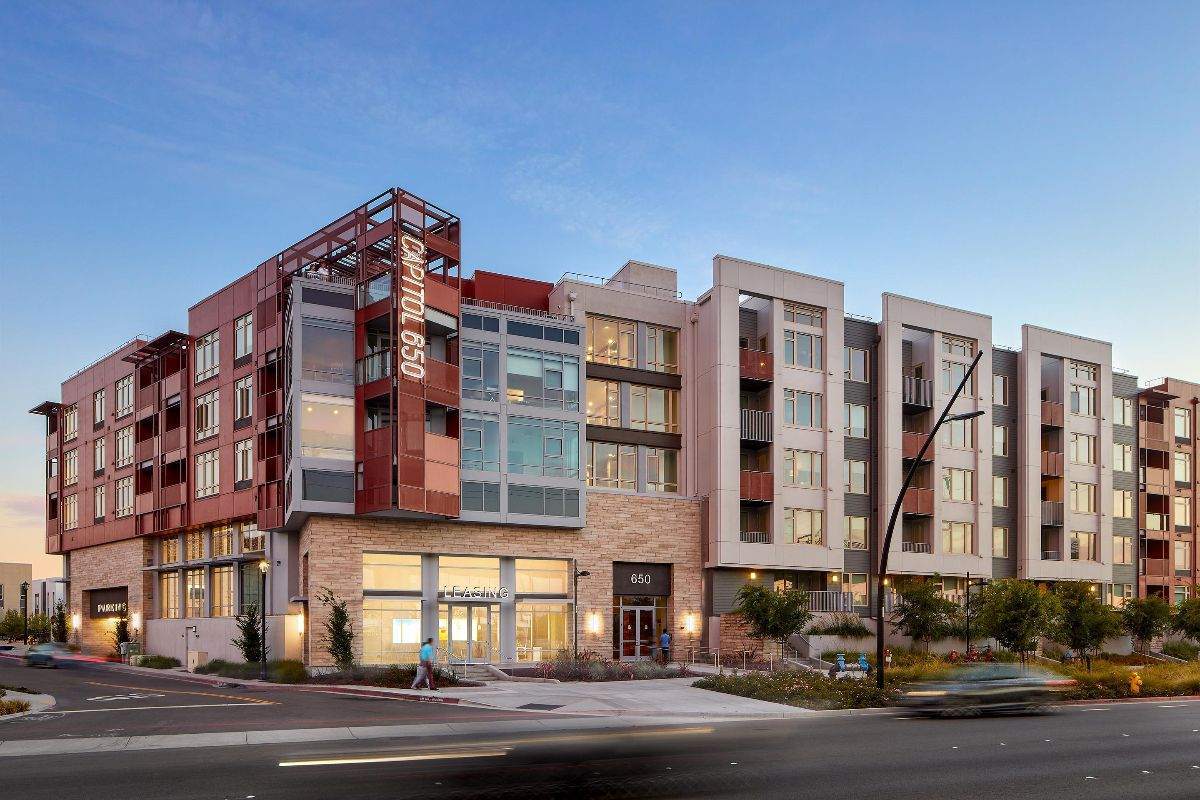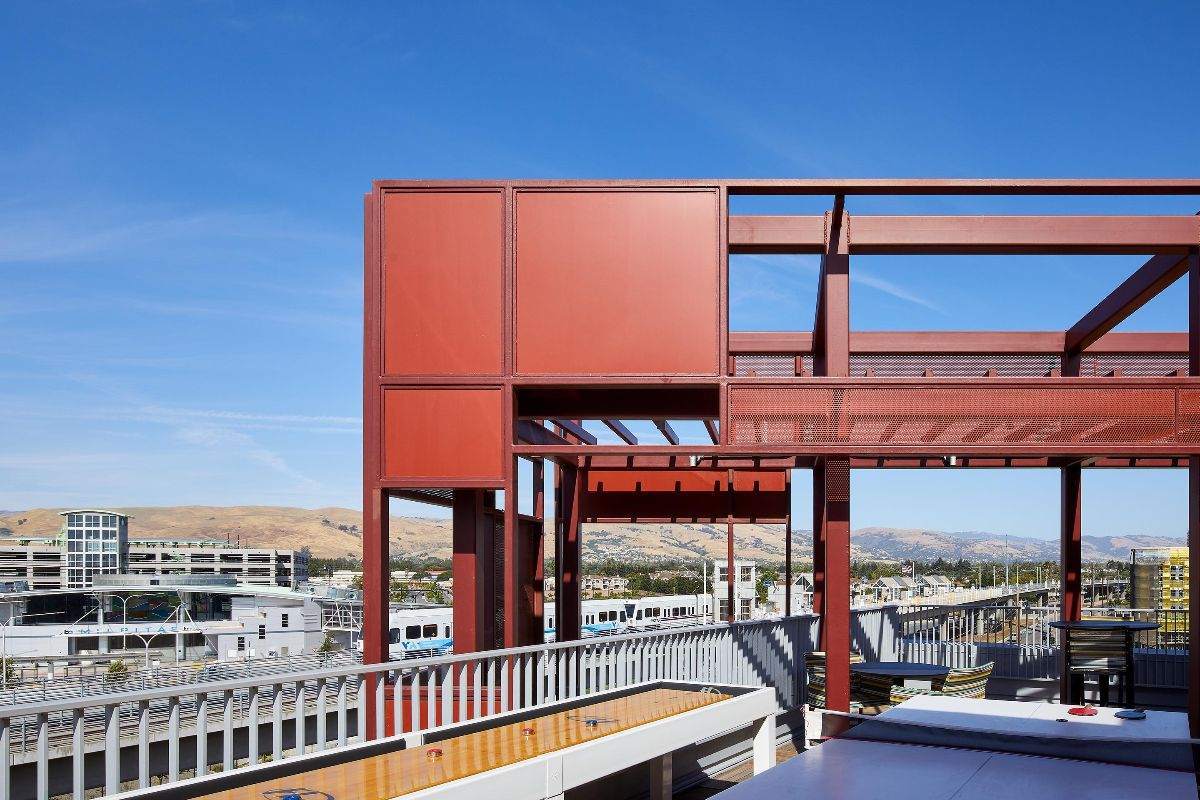 ---
Taking Our Backup System Up a Notch
After years of relying on a JBOD backup array, we finally installed a NAS system with a RAID array. While not totally bulletproof, this NAS server will dramatically improve our fail-safe archive and backup system. A RAID system (Redundant Array of Independent Disks) is a technique that paints files over four different disks in a redundant fashion, so nothing is lost if one disk fails. Our potential for data loss has been reduced to almost zero. Another benefit of the NAS is we now have our own addressable in-house server. Going forward, we will be able to deliver zipped files to you directly from our server at a much faster speed.
---