The View From Above
March 19, 2019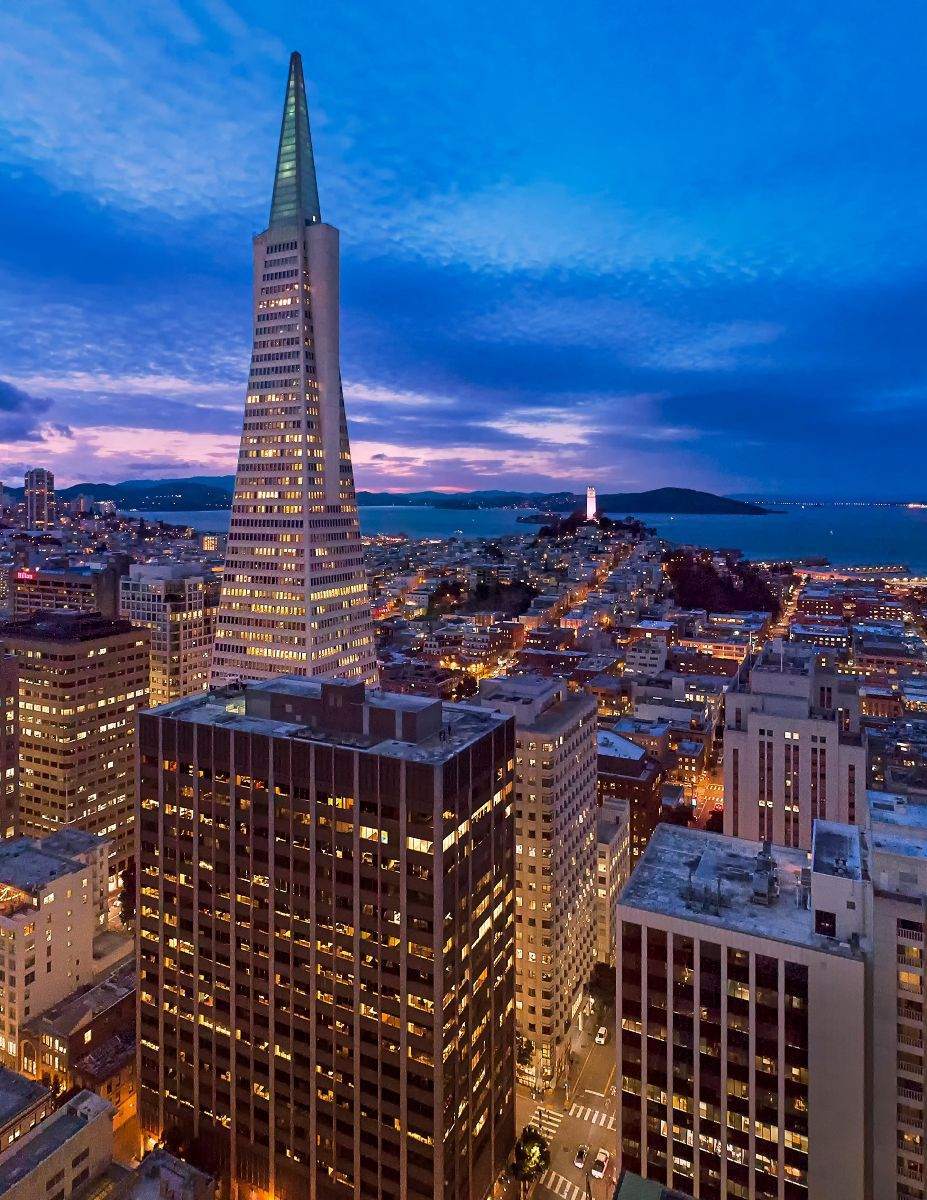 The View From Above
Some of the most exciting views of San Francisco can be seen at about five hundred feet at dusk. A major real estate trust asked us recently to get a shot of the city at "blue hour" with their building featured in the foreground. We summoned our UAV (drone) pilot, Eric Sahlin, and set out on a mission that was as much a Photoshop exercise as it was a shooting one.
The shot needed ample room in the sky because it was to be used in print for an annual report cover. We also needed a high quality image for offset reproduction. Our plan was to take multiple shots from the same stationary location and stitch them together in Photoshop, thereby creating a seamless vertical single image. We have done that before with some success, but what we couldn't anticipate was the intense wind at 500 feet which almost scratched the mission. Our pilot was forced to use a very high ISO to get a stable series of shots that we could work with. Back at the studio Kristen Paulin stitched the images together in a very convincing way, but we then had to deal with the unacceptably coarse grain caused by the high ISO. Digital sensors are generally good to about 800 ISO. Above that, you are taking your chances with grain and noise. Using a third party software and some very sophisticated and seldom used grain reduction techniques, Kristen was able to save the day on a very tricky shoot.
---
Aging Gracefully
As life expectancy has increased, experts say that accepting changes and finding meaningful activities are paramount to staying happy and healthy in our golden years. Modern medicine and people paying more attention to their personal habits, like smoking and drinking, has stretched the average person's life span in unexpected ways. In the last few months we have been fortunate to photograph three facilities to provide housing for the elderly: one assisted care and two non-profit, low-income independent living. All these facilities provide an essential need, providing safe and supportive housing for our parents or grandparents.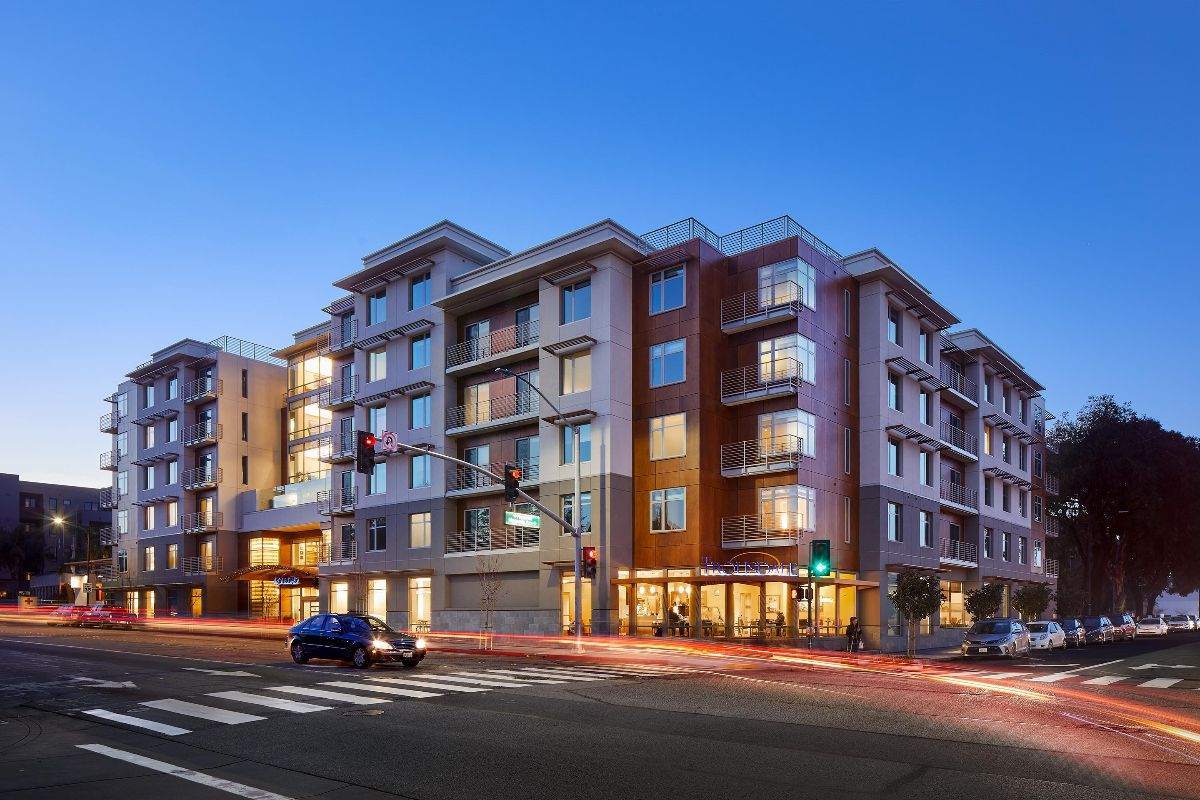 The Trousdale is the result of a public-private partnership in Burlingame. Designed by SmithGroup architects, it is an assisted living development that has the look and amenity of a four-star hotel. A hair salon, a movie theater, and a massage studio are just some of its features. Each of the units are small studios with kitchenettes. The building has two dining rooms and a café on the ground floor with public access. This market rate facility seems to be designed to pamper seniors in their later years.
---
Life's Garden in Sunnyvale is an independent living facility built around a two acre open space that provides a green oasis in an otherwise increasingly urbanized South Bay environment. HKIT Architects, working with Beacon Development Group did an extensive remodel on this existing community of over two hundred residents. Life's Garden is a low income facility designed for independent seniors. This facility actively engages its residents in a variety of programs that serve much of its ethnic diversity. It was clear chatting with residents that they were all very happy to live in a safe and nurturing environment.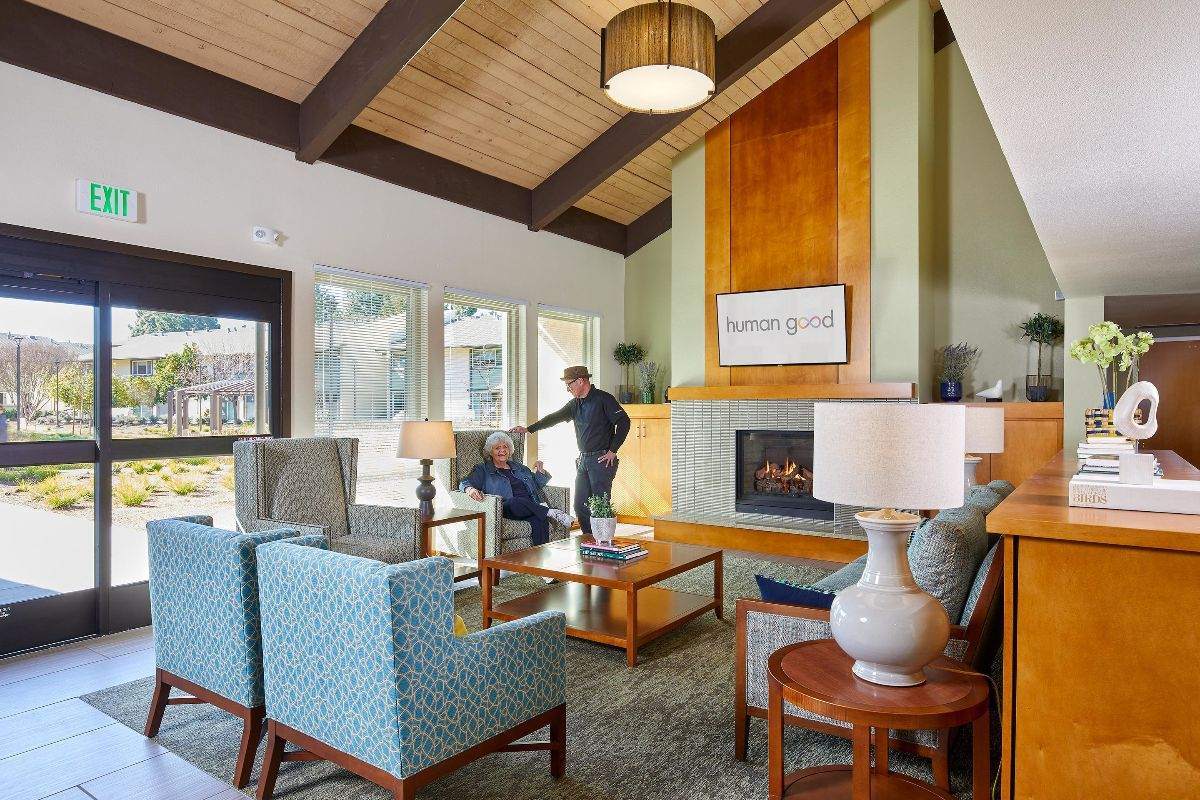 ---