California is Burning
February 25, 2019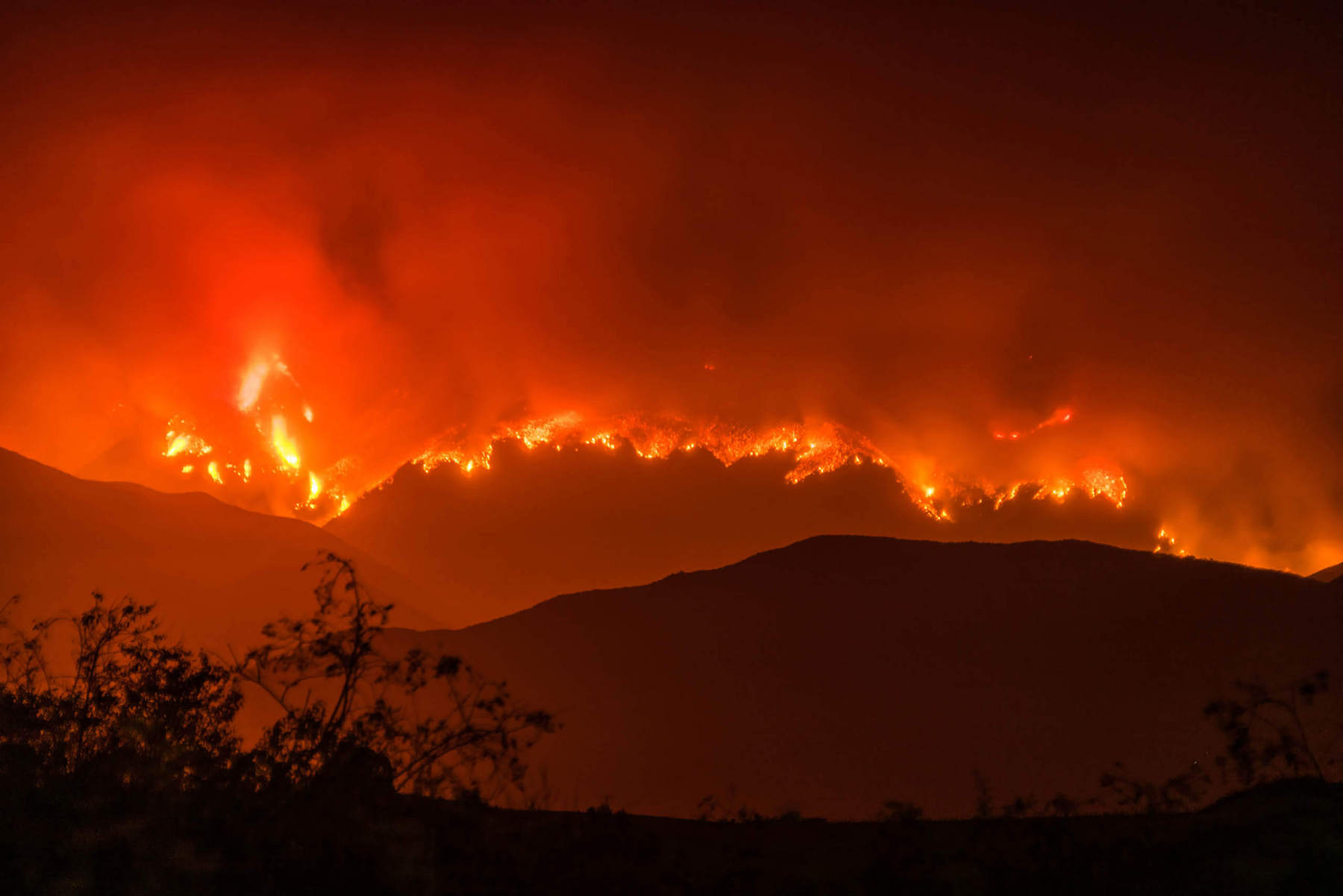 California Is Burning
Anyone who has been in California for more than ten minutes understands that the landscape gets greener as you rise in elevation. In most cases, the desirable neighborhoods are the ones with Hills, as in Beverly, attached to them. The reason is simple. They are greener. As winter storms roll in off the Pacific, they rise in elevation and just drop more precipitation on the higher elevations turning them into green zones of vegetation in an otherwise semi-arid landscape. I happen to live on one of those hills, a lush, wooded hillside environment where my human neighbors are far outnumbered by pine, oak and redwood trees. But there is a downside to living in "Paradise" both literally and figuratively, as many Californians have painfully discovered over the last few years. The winter rains usually end around April 1 and don't resume until the middle of November. That is seven months of dryness; enough to turn most woodlands into tinderboxes. Any ignition source can turn one of these green zones into an inferno with deadly consequences. The horrific Oakland Hills Fire of 1991 burned within a mile or so of our house. We were very lucky to have been spared.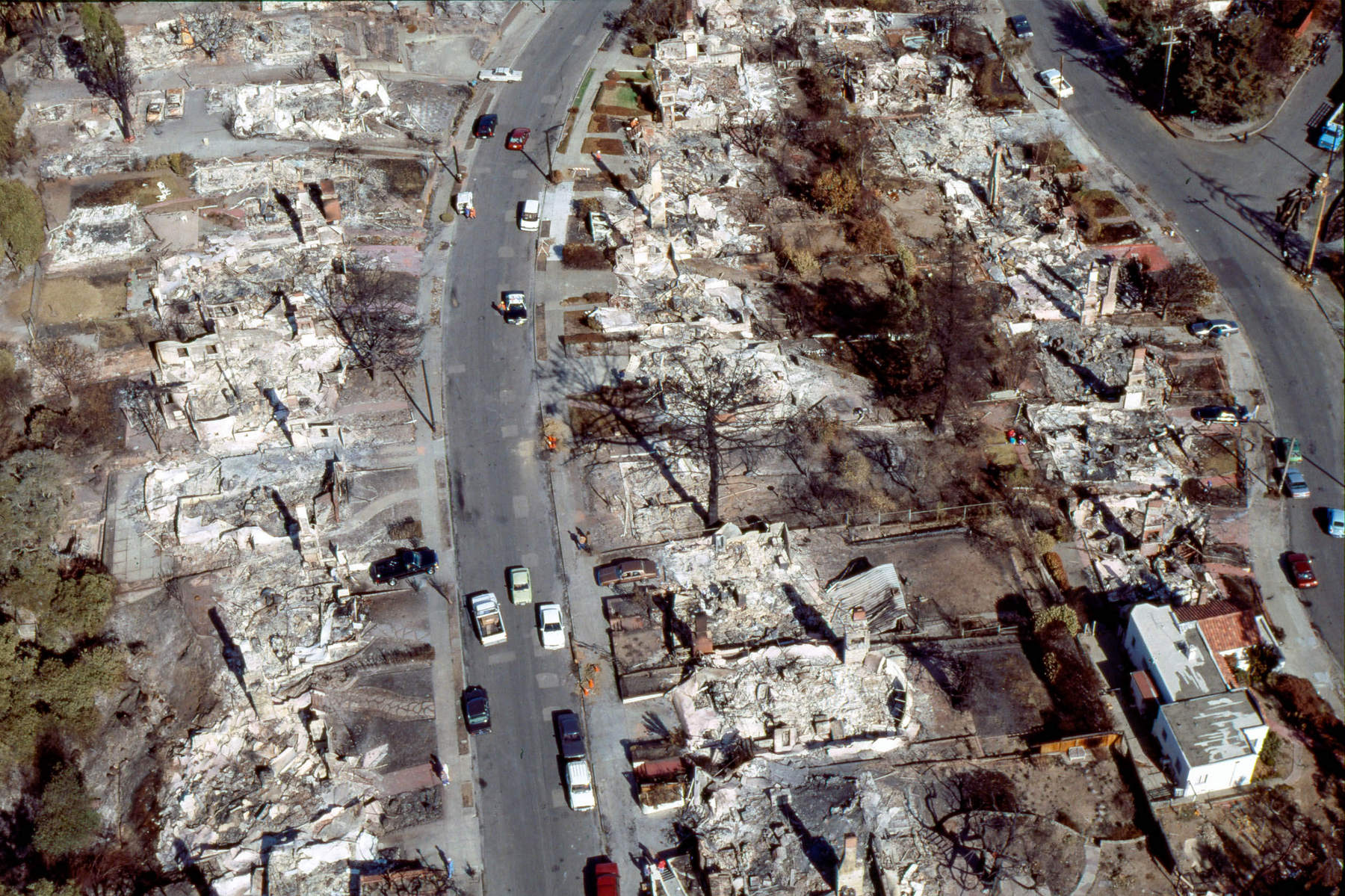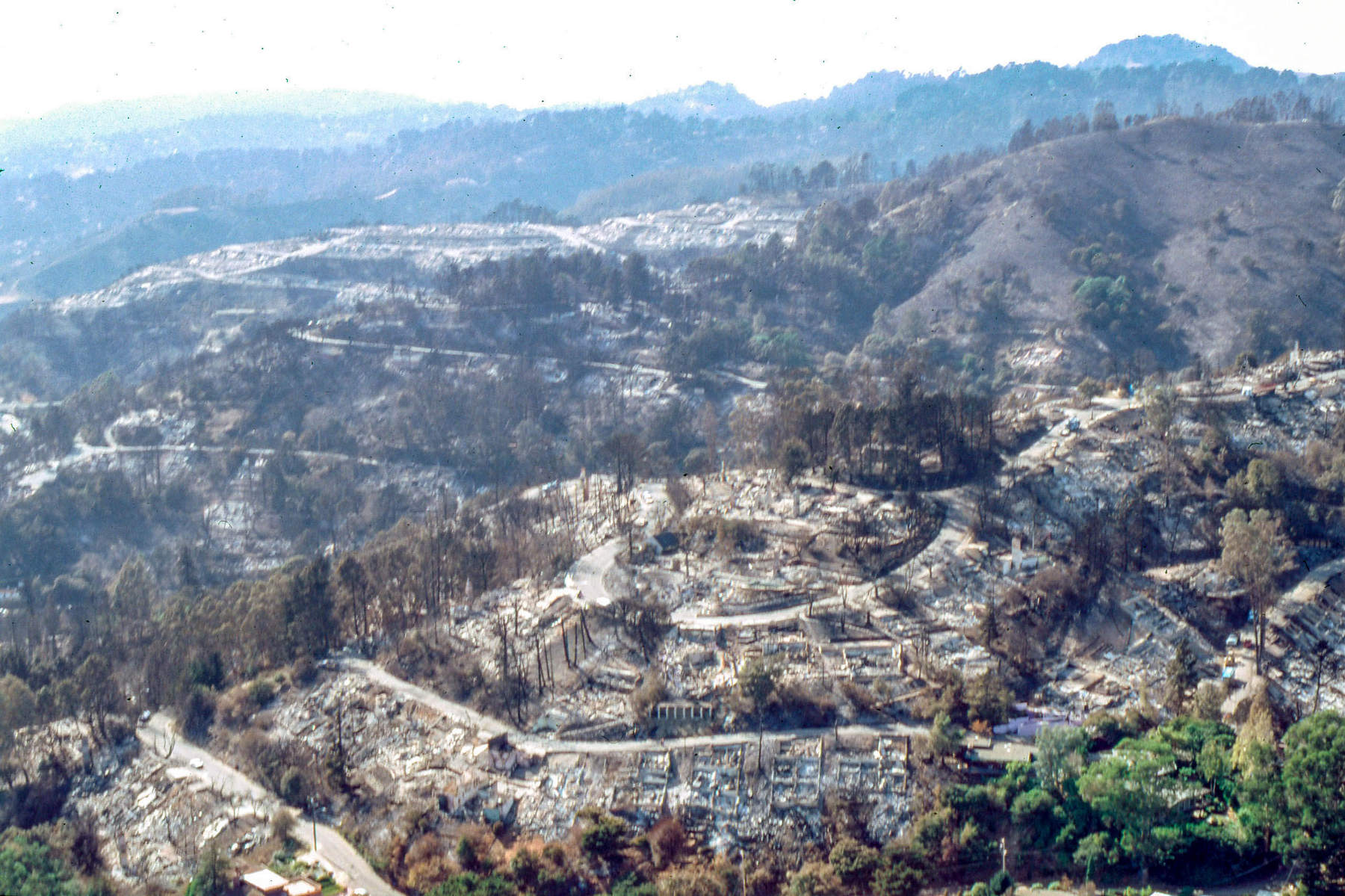 There are three questions here. 1., Can we design a safer house by using better materials and technologies? 2., As the climate incrementally warms and the summers get hotter and longer, can we mitigate our natural environment so that it does not become a mortal threat? 3., How can urban planning help communities like Santa Rosa and Paradise rebuild in a more defensive way?
To answer these tough questions, I turned to two architects who lived through the Santa Rosa Tubbs fire of 2017 and have had an important hand in the rebuilding of that community.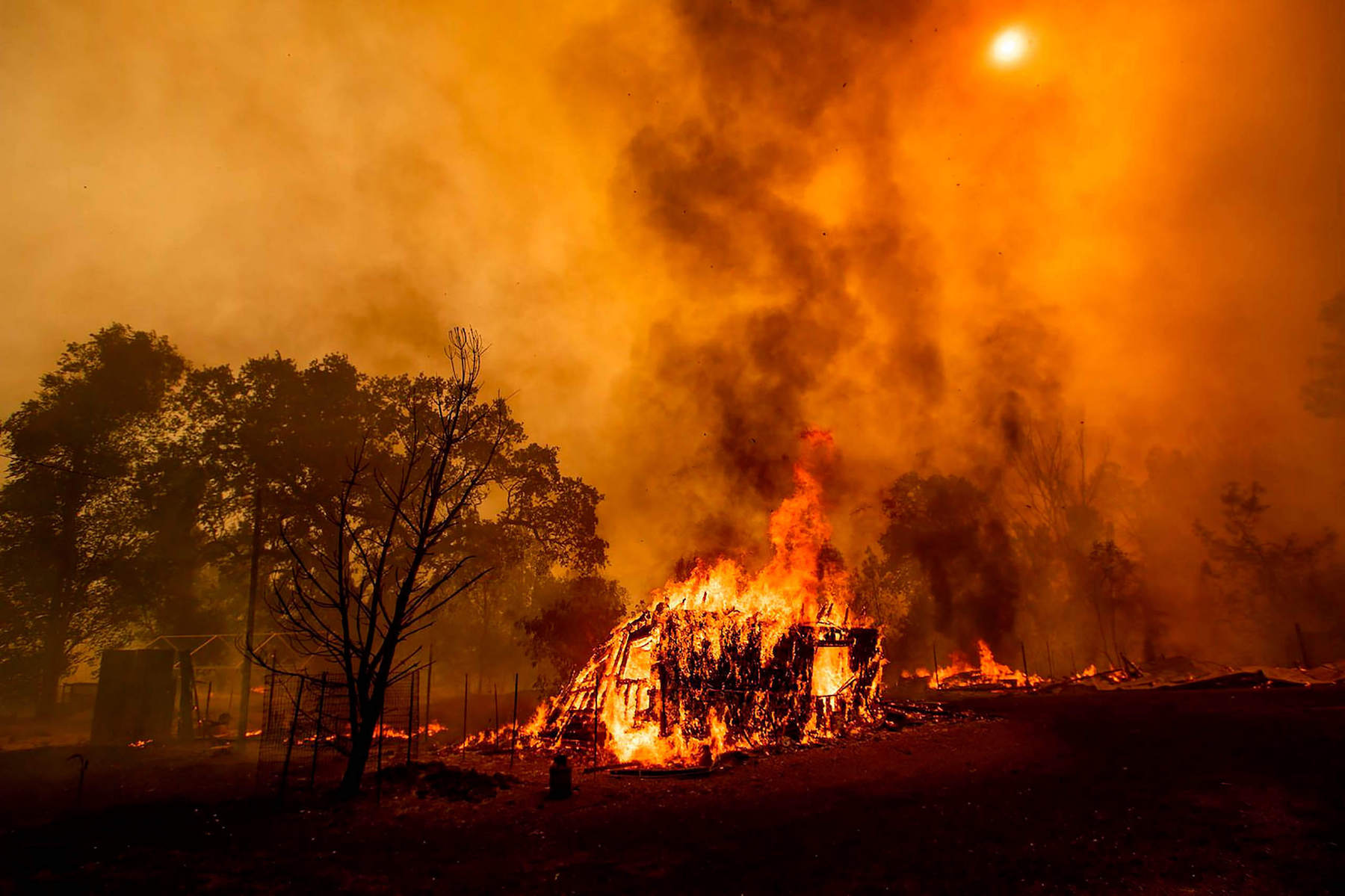 The first is Warren Hedgpeth, a lifelong Santa Rosa resident, past president of the regional A.I.A. chapter and currently involved in rebuilding a number of homes and businesses in the Fountain Grove neighborhood. Hedgpeth is a forward thinking architect, always reaching for innovative solutions to everyday building problems. As an example, the last project we shot for him was a three story 50 unit apartment block in downtown Santa Rosa, constructed entirely of modular units. The Tubbs fire burned within a few blocks of Hedgpeth's house and left many of his neighbors homeless. They are struggling to recover, he says, even after receiving substantial insurance payouts. Many people see rebuilding as too much of a struggle and have resigned themselves to move on.
Building a fireproof house is almost impossible, says Hedgpeth, but there are several things that an architect can do that will greatly increase a structure's fire resistance. Cal Fire has created a new set of codes called the Wildland Urban Interface Codes which require both fire resistant materials for the exteriors and elimination of places where fires can start, like exposed eaves and deck overhangs. That, and a brush free perimeter around the house will give the structure a fighting chance. Fire resistant cementitious paint, ventless attics, fire resistant glass, fusible link shutters on glazing are all part of the fire-resistant equation. Hedgpeth noted that while the blue collar Coffee Park subdivision is well on its way, the more exclusive Fountain Grove is struggling to come back.
---
The second authority I spoke with is Julia Donoho, A.I.A., Esq. Donoho is both an architect and an attorney. She is also chairwoman of the A.I.A. Firestorm Recovery Committee. Helping people rebuild their communities has been a full-time job for her since the Tubbs fire, which took just three hours to burn 12 miles, destroy over 5600 structures and kill 22 people. Donoho's approach has been on many fronts, from streamlining the permit process to studying the ebb and flow of heat in firestorms, to looking at more efficient ways of building fire-resistant structures. A firestorm is different than a basic wildfire in that it creates its own wind system from the intense heat. This phenomenon can lead to very strange weather effects.
Donoho told me some startling things that most people don't think about: 1., Houses and structures aggravate a fire because they burn so hot they add excessive heat to it. 2., If heat from a fire could flow around or through the structure, it could sometimes be saved. 3., Heat flows in patterns much like water and wind. If we could understand it better, we could build structures where the heat from a fire could flow around a building rather than consume it, much like the air around a moving car. Donoho is also vice president of a construction company that is focused on finding new technologies to build cost effective new structures in the burn zones. Her biggest adversary right now are the insurance companies that are using outdated formulas to compensate homeowners. It is relatively easy for a medium sized contractor to say, rebuild fifty homes in a subdivision like Coffee Park, but much more difficult to rebuild one offs in more exclusive Fountain Grove. "All insurance companies are not the same," she said. "Consumers need to know what they are buying."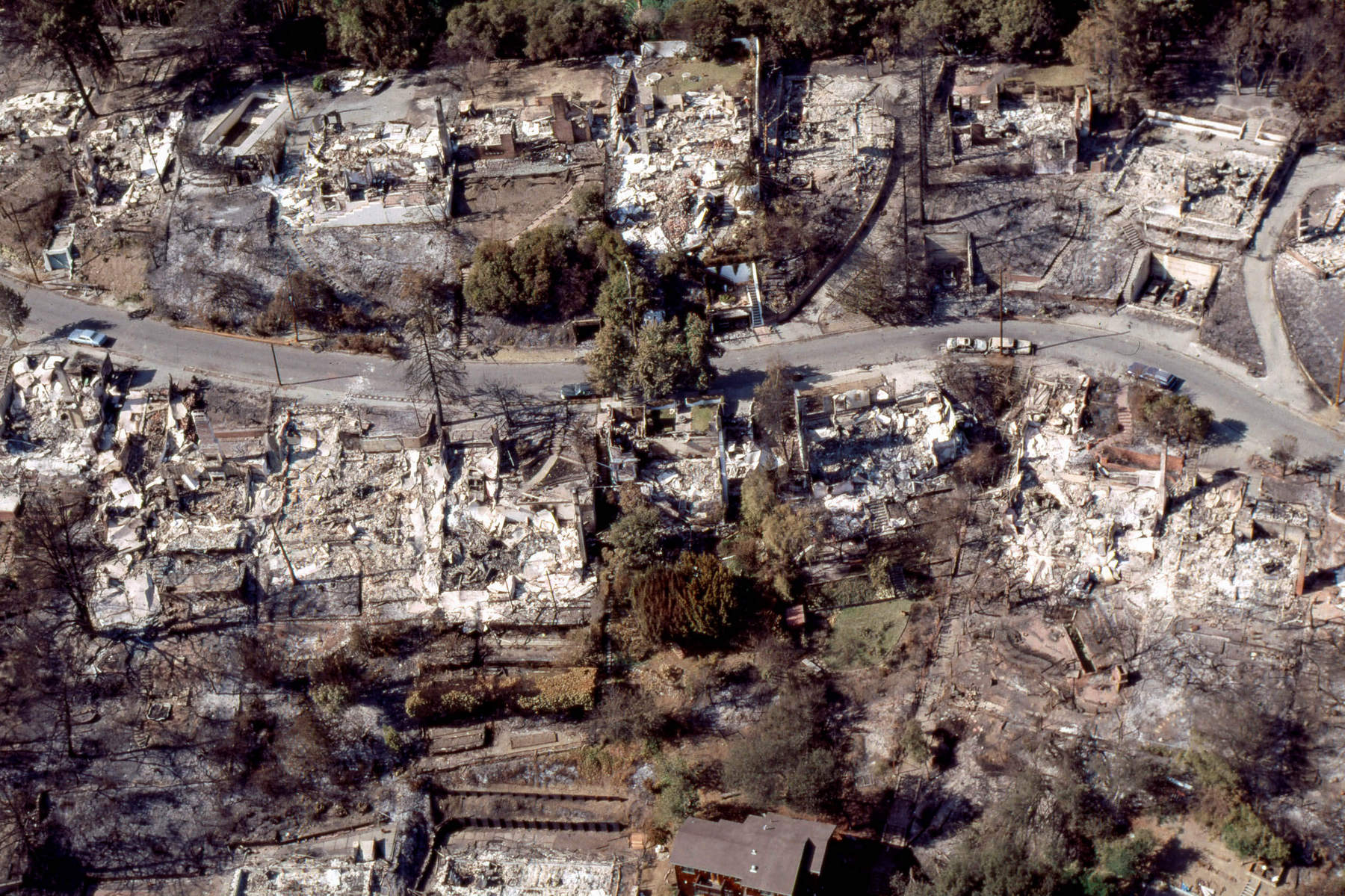 More of us are living in the Wildland Urban Interface. We love the beauty of the place but may not fully understand its risks. Warren Hedgpeth told me of experiencing the Hanley fire in 1964 that burned over the hills to the edge of Santa Rosa. Its pattern was almost identical to the Tubbs fire 55 years later. The primary difference was the fact that in 1964 the fire consumed woodland and ranchland. In 2017 the Tubbs fire burned homes and shopping centers. There are no easy ways to stop wildland fires. Rakes don't work, POTUS. But building smarter more fire-resistant buildings and creating defensible space around them seem like our best short-term alternatives.
---