Shelter for Those Who Need It Most
January 21, 2019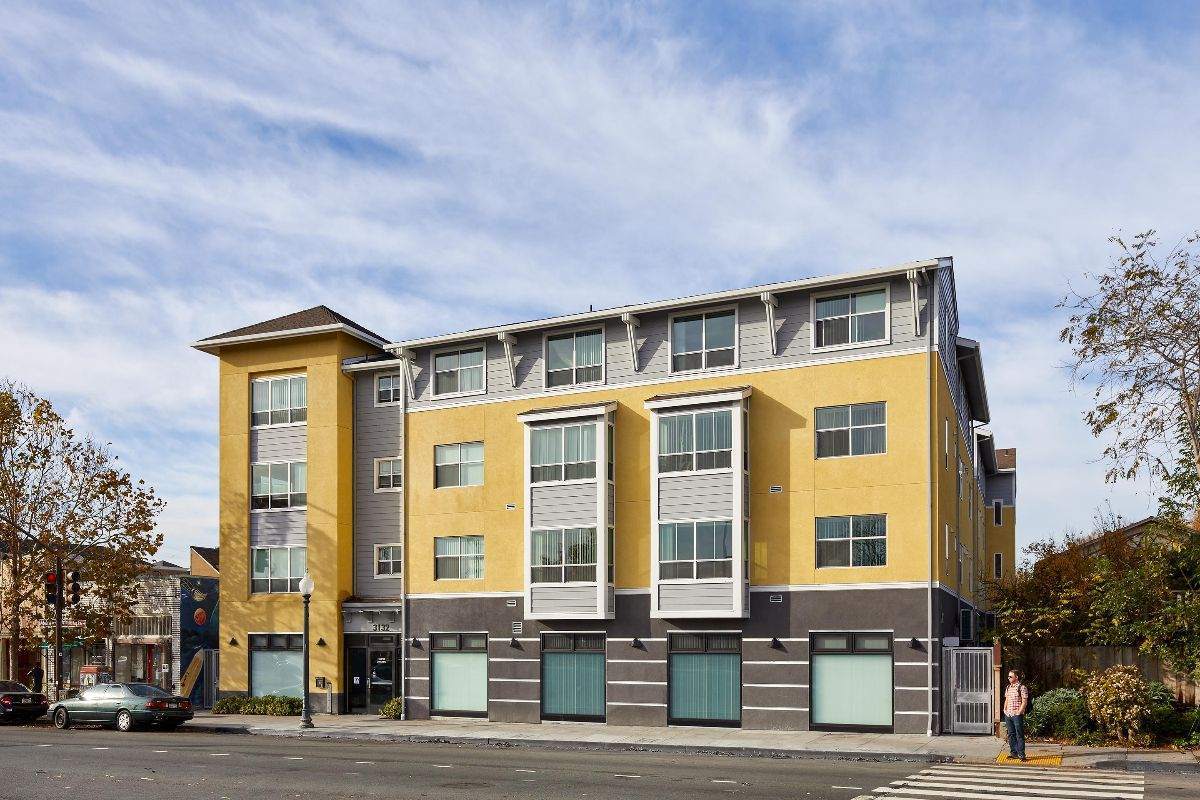 Shelter for Those Who Need It Most
Everyone, with the exception of those holding 30 year mortgages on houses they bought years ago, complains about the cost of housing in the Bay Area. And their gripes are real. The explosion of market rate housing prices and significant population increases has put pressure on the entire housing market. The rapid appreciation of real estate values in marginal neighborhoods in places like Oakland is in no small part a contributor to the tent cities that are populating freeway underpasses all around the town. There are a handful of non-profits working with corporate sponsors, institutions and pension funds trying to at least roof over the heads of the working poor. Last month we had the good fortune of photographing three below-market-rate housing projects in some unlikely places for architectural firms with a long history of working in this sector. The results were gratifying.
---
Kodama Diseño Architects: Harper Crossing, Berkeley
Located in south Berkeley, just a block from the Ashby BART station, Harper Crossing is a high density affordable senior citizen housing complex that provides numerous amenities to its residents. The U-shaped four-story structure surrounds a green courtyard with its own vegetable garden maintained by residents. Despite the busy location, the inwardly facing units offer a quiet relief from street noise and traffic. The ground floor has meeting rooms and a common area that can be used for classes or private gatherings. Kodama's use of pitched roofs and mixed wood and stucco siding are informed by the craftsman prairie bungalows that dot the surrounding residential neighborhood. Architect Steve Kodama has been working in the affordable housing arena for many years and is one of our oldest clients.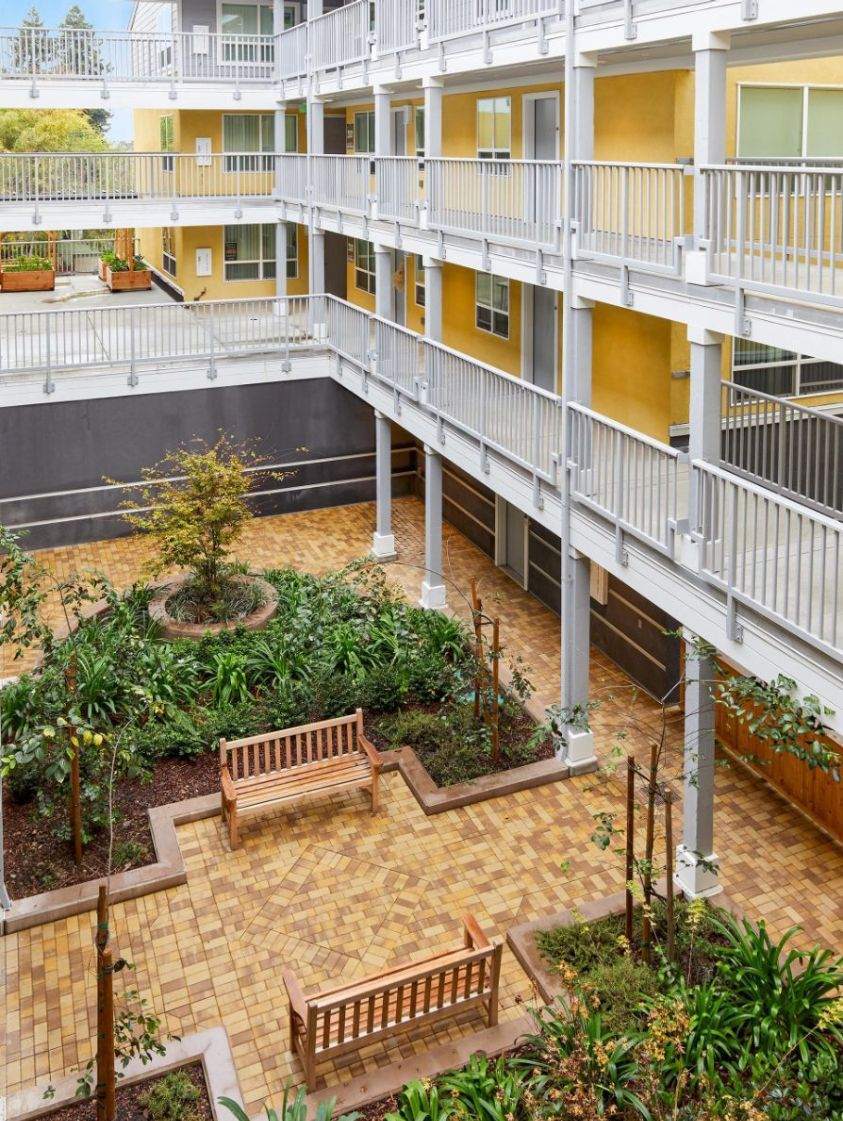 ---
Mithun Solomon and HKIT Architects: 1515 Riviera, Walnut Creek.
HKIT Architects: 1738 Riviera, Walnut Creek.
For the casual observer Walnut Creek is a sleepy sprawling suburb with an unusually large office and retail presence near its BART station. Walnut Creek does sprawl eastward to the foothills of Mount Diablo, but the city has an extremely vibrant core filled with restaurants and a large open-air mall with unique shops that make it the urban focal point of the East Bay. Because of its strategic location, Walnut Creek has been aggressively urbanizing its downtown by adding high density market rate housing at a breakneck clip. The one thing missing was affordable housing.
Taking advantage of a low-income housing tax credit program, the city of Walnut Creek decided to build housing for working low income families. They selected two sites just north of the BART station that were leftovers from the last office building boom of the 1980s. The developer they selected, Resources for Community Development, hired HKIT and Mithun Solomon to create two high density buildings for working families.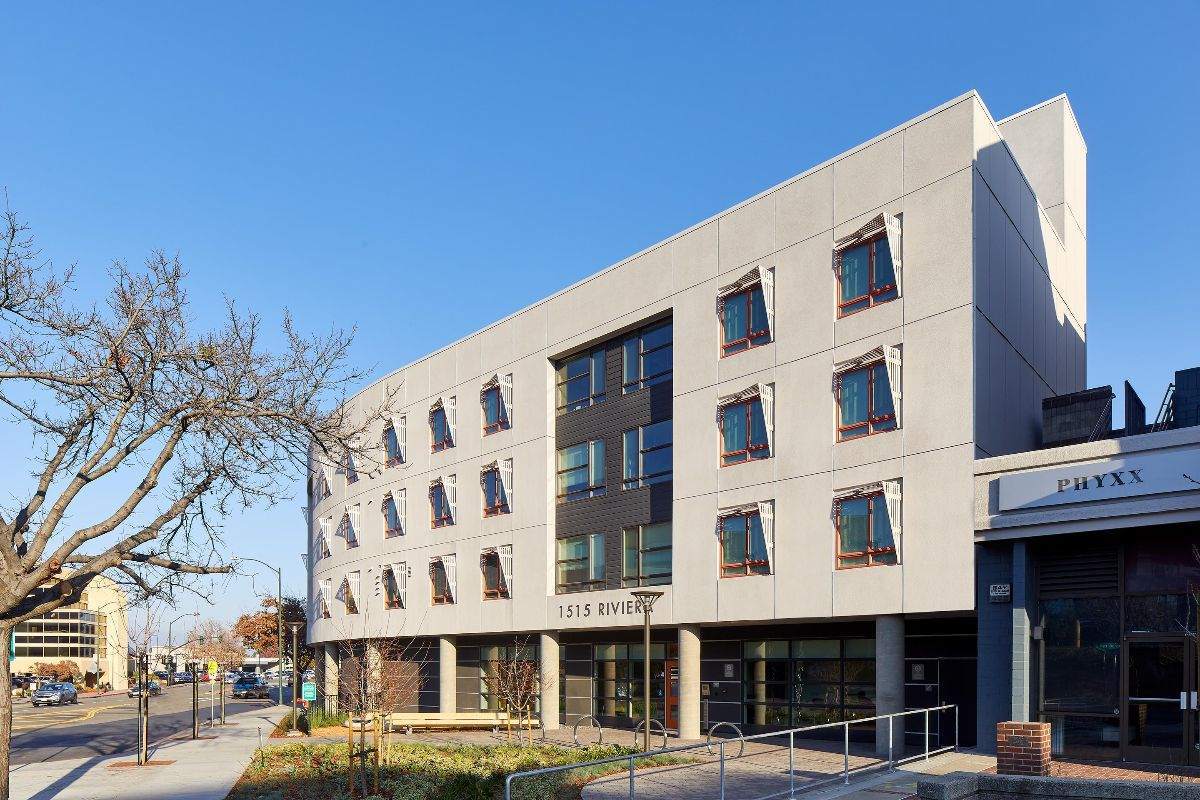 HKIT and Mithun Solomon had to work with less than ideal sites. The 1515 Riviera Ave site is sandwiched between two busy streets and a fast food parking lot. Mithun designed the 1515 building to follow the curve of Riviera Ave. They punctuated this arc with dramatic triangular sunshades giving it a cheese grater like facade. The building's residents represent a broad range of ethnicities that are part of the fabric of a growing diversity in the East Bay.
---
The 1738 site sits hard and fast next to a very busy, elevated ten-lane freeway and a feeder street for the BART station. On the freeway side of the building, HKIT used a single loaded corridor design with a double wall insulation to separate noise. They placed decorative bays and triangular sunshades on the freeway side to create visual interest for motorists at 60 mph. On the street side, HKIT designed a large community room that opens onto a podium level courtyard with play area. Both buildings are designed for larger families with the majority of apartments being two or three bedroom units. These small steps by forward thinking cities will not solve all of our housing problems, but they are steps in the right direction.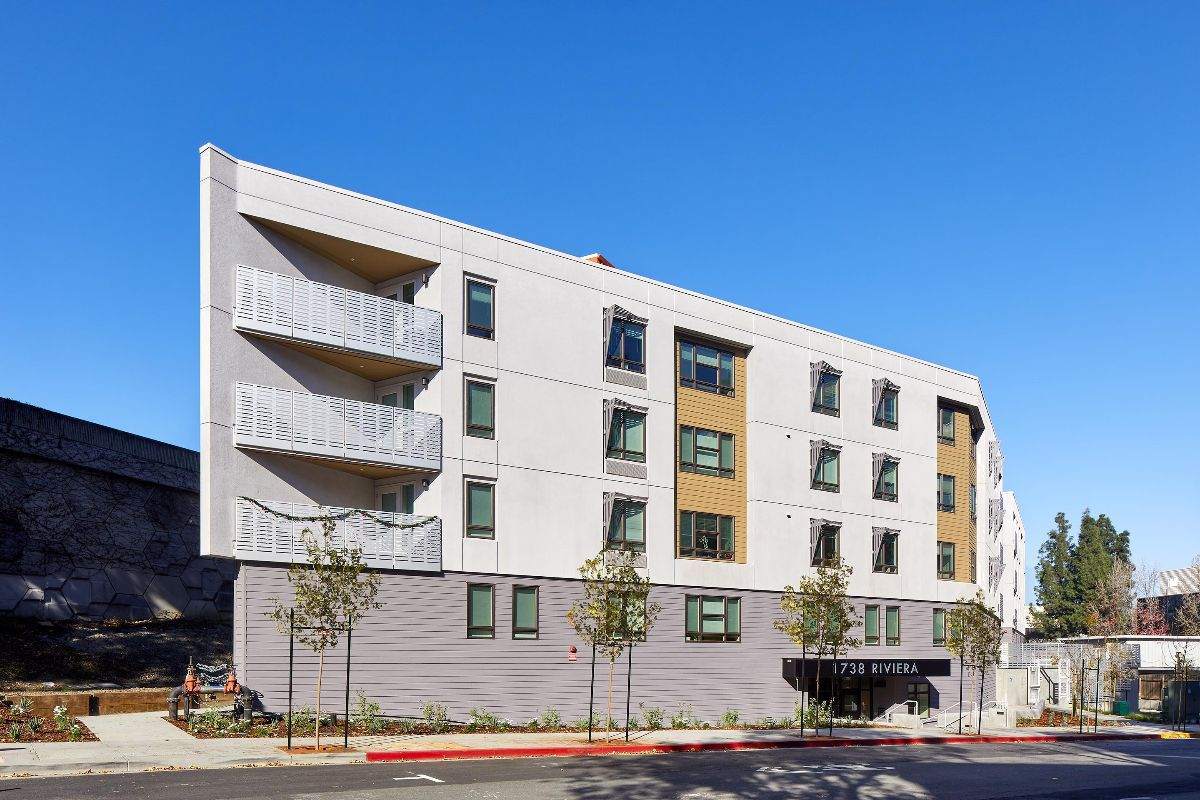 ---
Getting Ink

This month, our photos were featured in Gentry HOME magazine for Swatt | Miers's project, a residence in Atherton. Pick up a printed copy or view the story online.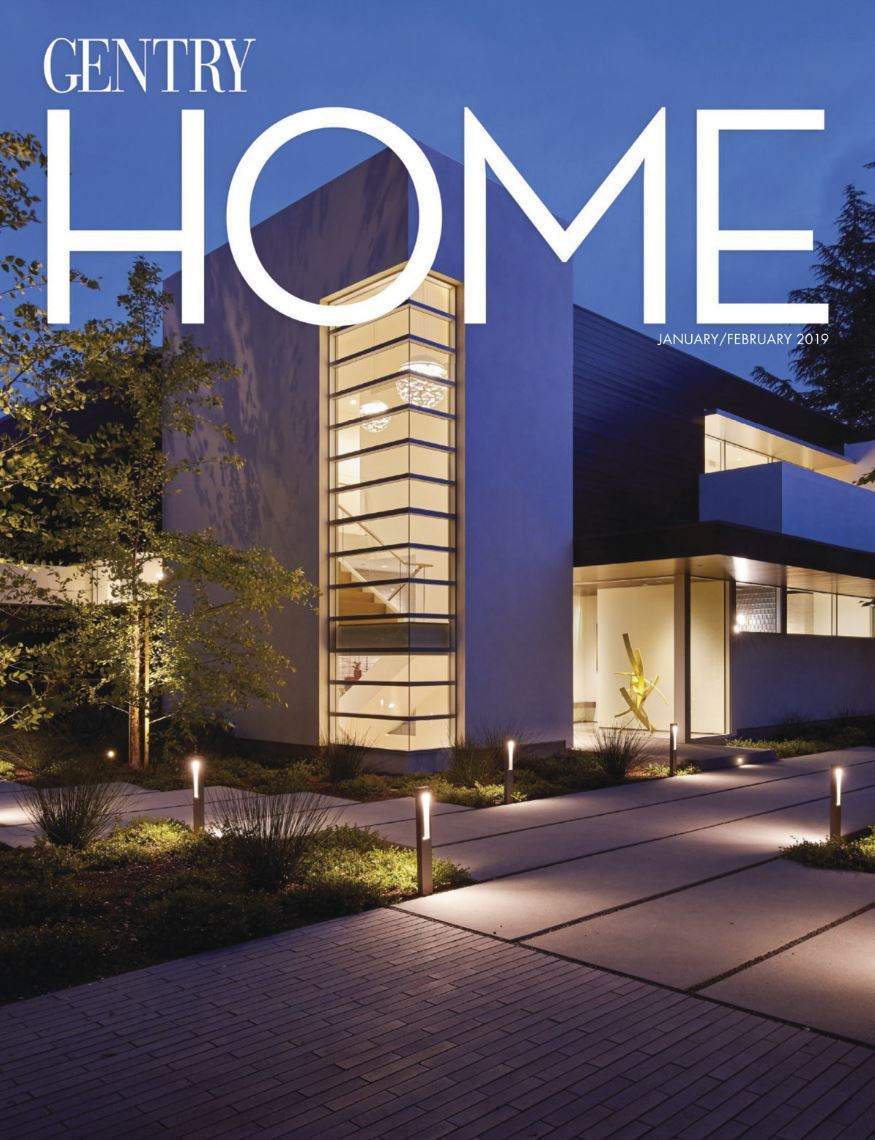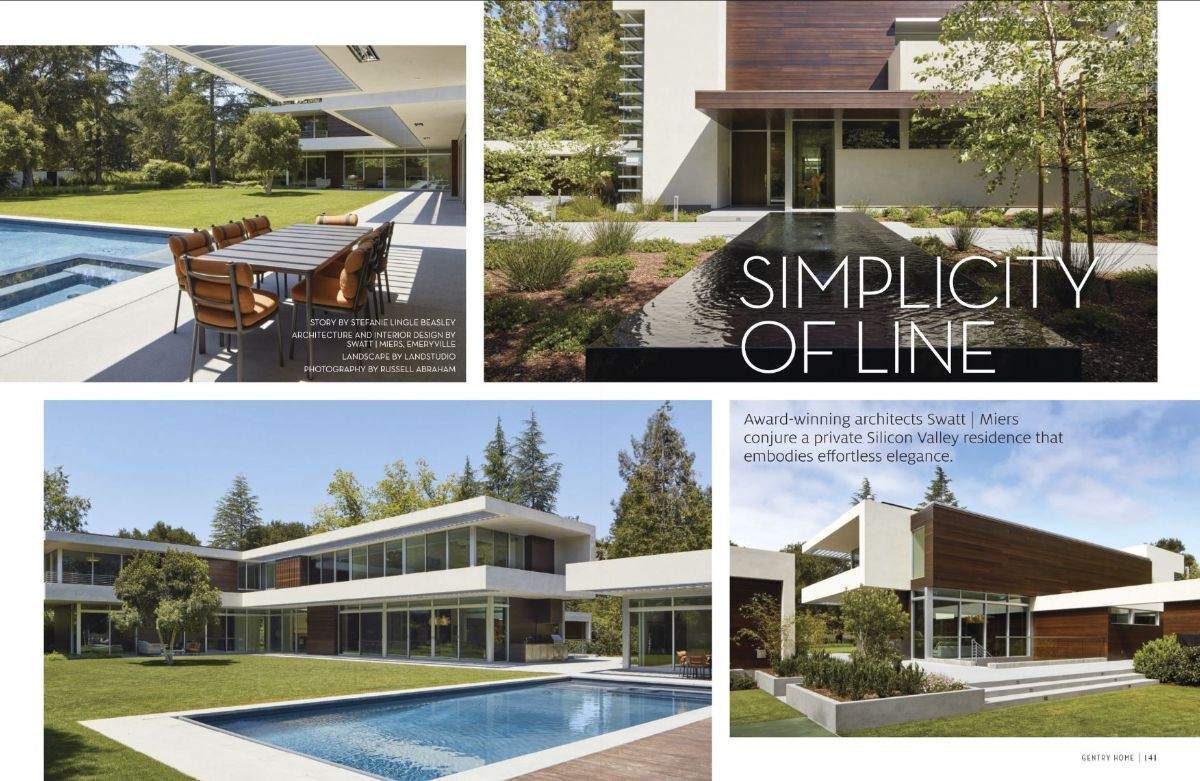 ---