Trends in Multi-Family Housing
May 22, 2017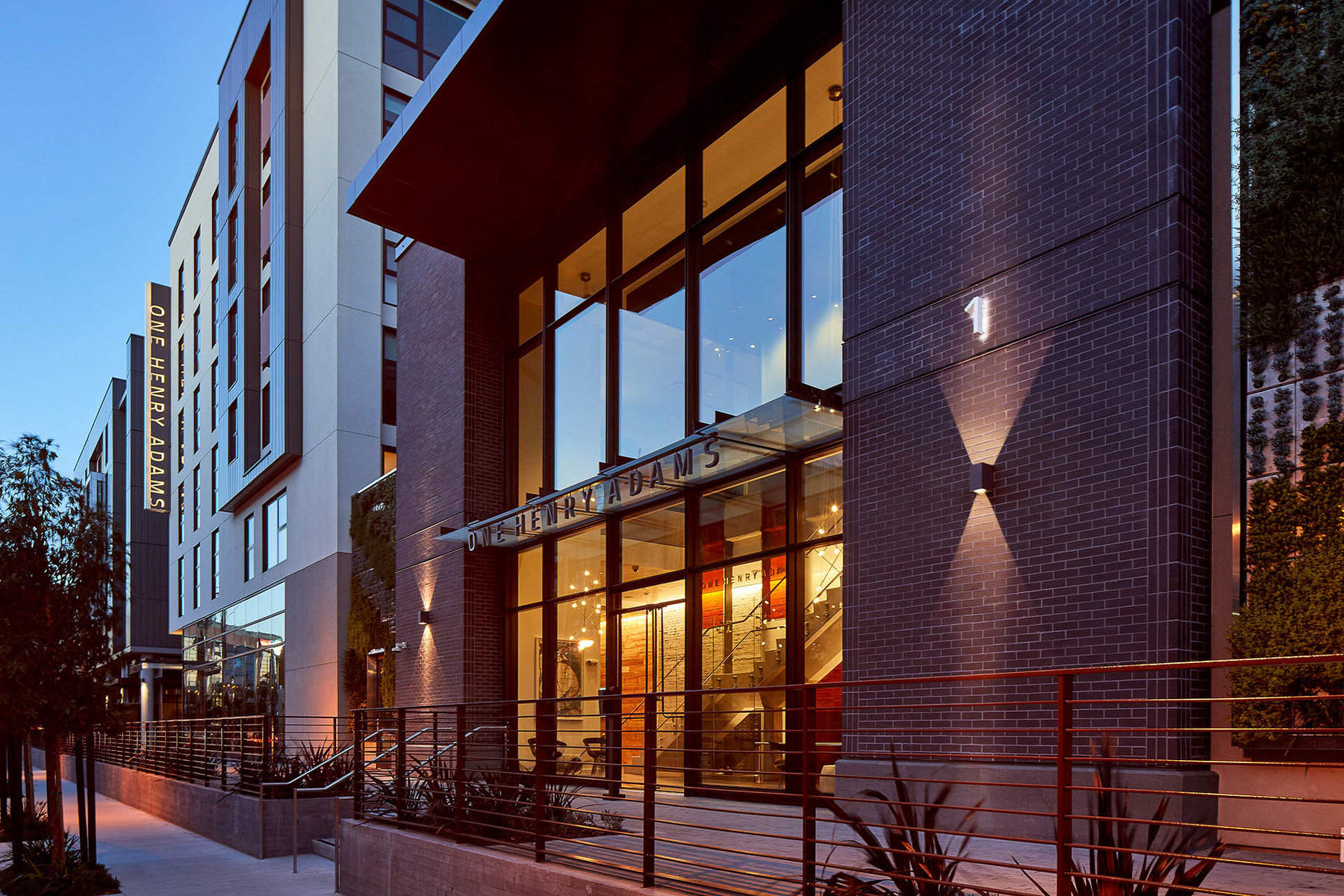 Trends in Multi-Family Housing
Many years ago when working for a major housing developer based in the mid-west, I asked why all their projects were located on the coasts and none in the mid-west or south. His answer surprised me: "We like to operate in high-barrier entry markets and California is just such a place." It is not any one thing that drives costs and rents, but a combination of circumstances that make the Bay Area the most expensive housing market in the country. Needless to say, many developers are jockeying for a piece of the multi-family pie with former rail yards, industrial sites and strip malls being transformed into trendy housing for millennials and whomever else can afford it.
In the past year or so, we have been fortunate to shoot a handful of projects executed by some well established architectural firms both in the heart of the city and on suburban turf. Because space is at a premium, the design paradigm has shifted to small units with some upscale amenities (washer and dryers in each unit) and large, multi-function common spaces that any ex-frat boy or start-up entrepreneur could warm up to. Game and TV rooms, lounges with demonstration kitchens (just in case Martha Stewart shows up) roof top decks, hot tubs and bike repair shops. Ground floor retail is increasingly being integrated into the design adding a significant convenience factor to the project. Under the same roof can be your gym, your favorite coffee shop and a boutique supermarket. Here are two interesting projects fresh out of the camera.
One Hundred Grand Apartments

One Hundred Grand is Foster City's attempt to put on an urban face on an otherwise antiseptic suburban landscape. Located just off the west side of the San Mateo Bridge, it is a sophisticated urban oasis in a suburban environment. Alex Seidel of Seidel Architects mixes town house city living with five story urban block development on a tight site in the middle of Foster City. An expansive central courtyard with gardens, a large pool and outdoor fireplace creates a buffer to the intense urbanized exterior. A rich mix of natural and man-made materials helps give the project curb appeal.

---
One Henry Adams

Our client Equity Residential, hired us to shoot One Henry Adams. The building is in the heart of the San Francisco Design District and next to two iconic brick warehouse buildings that are still used as design center showrooms. When San Francisco was still a port city, this neighborhood was mostly warehouses and light industrial. Henry Adams, the urban developer and recycler, changed all that about 40 years ago by turning the abandoned warehouses into a vibrant center for interior design showrooms. One Henry Adams reflects some of its converted industrial neighbors by sitting on a half story tableau that was originally a loading dock and now is a pedestrian walkway. The project is divided into two six-story blocks with a handsome broad courtyard between the two and is street accessible. A second story community room opens onto an internal courtyard and allows ample space for you and 300 of your closest friends to party the night away (or until someone calls the cops.)

BAR Architects of San Francisco mixed brick, stucco, Trex and shallow bays to give the facades a sophisticated urban look while not conflicting with its historic neighbors. Each building has its own rooftop garden with downtown or waterfront views, a great place to take your date after a night on the town or just unwind after a long day in front of the computer.
---